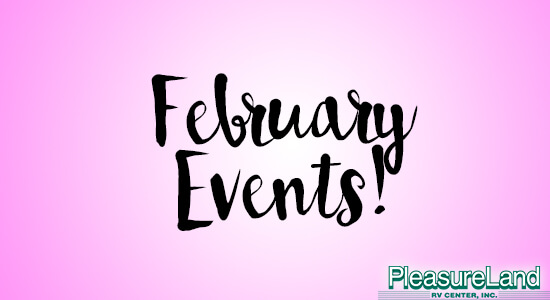 February is one of the coldest months of the year in St. Paul, but that doesn't mean that Minnesotans stay inside. St. Cloud is bustling with indoor and outdoor events to give the city's citizens and visitors plenty to do in the heart of winter. Fire up your RV and cruise over to St. Paul for these unbeatable February events.
Winter Blossoms at the Great River Arts Center
The people at the Great River Arts Center in Little Falls don't care what the weather is like outside, because they're always offering unique and inspiring art displays inside. Catch "Winter Blossoms: Works by Sam Spiczka" at the art center until Feb. 27. The display features geometric structures, natural bone formations, and rural technology that is guaranteed to spark curiosity in children and adults.
The Jewelry Roadshow
You don't have to be a lover of fine jewelry to enjoy a visit to the Jewelry Roadshow at the Cold Spring Library on Feb. 2. The event will feature America-certified diamond specialist Jen Anfinson, who will teach visitors how to redesign their favorite pieces of jewelry. She'll discuss how to determine authenticity and metal content, gold weights, diamonds, gemstones and more. Visitors can bring their own pieces of jewelry for an exciting discussion with the expert herself.
Central Minnesota Farm Show
The Central Minnesota Farm Show is one of the biggest and best in the industry, featuring more than 350 booths and 200 exhibitors. Visitors will be able to attend a number of seminars given by farming experts and learn about a huge selection of farming businesses across the midwest. This year's show will be held on Feb. 24, from 9 a.m. to 4 p.m., at the River's Edge Convention Center in St. Paul.
Shop for Your Dream RV
There's no better time to find unbeatable deals on the latest and greatest RVs than now. Stop in and see us at the PleasureLand RV Center in St. Cloud to drive or tow away your dream RV today.