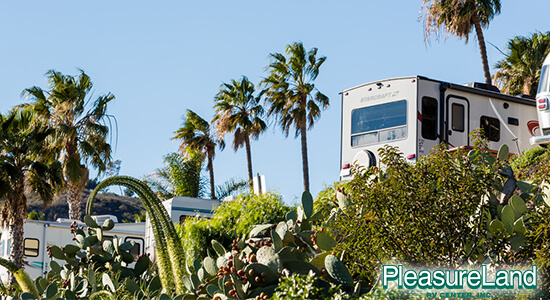 Spring is the most exciting time of year in the RV industry. It means it's time to pull your RV out of storage, clean it up and hit the road for another year of adventure. And although the outdoor temperatures may still be a little chilly here in Minnesota, there are tons of places throughout the United States that are ready to greet you with warm weather and perfect camping conditions. Cruise to some of these great RV destinations this spring, and start the 2015 camping season off with a great adventure.
Zion National Park
Zion National Park was Utah's first national park, and it still reigns as one of the most beautiful in the United States. Sandstone cliffs, mesmerizing canyons, a variety of plants and animals and a rich history make this park a must-visit for anyone seeking an outdoor adventure. Stay at the Zion River Resort, just 13 miles from Zion National Park's south entrance, and you'll have access to all of the park's outdoor activities as well as all of the RV park amenities you love.
Destin, Florida
Every adventure calls for a little relaxation too, and Destin, Fla., is the perfect place to find both. Stay at the Camp Gulf RV park in Destin, and you'll enjoy first-class amenities, pristine beaches and tons of outdoor activities like fishing, boating, paddleboarding, kayaking and golfing. The city of Destin is also full of great shopping, dining and family-friendly activities.
Great Sand Dunes National Park
No one expects to see sand dunes in Colorado, and that's what makes the Great Sand Dunes National Park and Preserve so incredible. Visitors enjoy hiking, backpacking, climbing sand dunes, sand sledding, sandboarding, splashing in the Medano Creek and so much more. The Pinon Flats Campground reopens for the season on March 31, but there are plenty of other area campgrounds ready to accommodate your RV.
Start your spring RV adventures right here at PleasureLand RV Center in Minnesota. We're your one-stop shop for all of your spring RV parts, accessories, service and camping supplies.