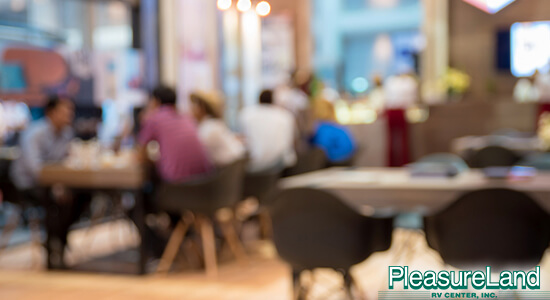 Minnesota is nearly as far north as you can travel within the United States, but that doesn't mean you can't find your favorite southern eats. In fact, St Cloud is home to a vibrant foodie scene that boasts a number of southern food restaurants. The following three soul food and southern restaurants offer your favorite dishes right here in the St Cloud area.
Old Capital Tavern
Travelers who crave catfish should cruise over to the Old Capital Tavern in Sauk Rapids. This innovative and affordable restaurant offers a new take on traditional southern meals, like catfish, meatloaf and pork barbecue. However, if you're not into southern eats, you'll find an array of salads, burgers and sandwiches (they're known for their reuben) to suit every person in your group.
Dickey's Barbecue Pit
When you're craving southern barbecue in the north, the best place to go is Dickey's Barbecue Pit on Division Street. Dine in the restaurant or take the barbecue pork, beans, potatoes, slaw, macaroni and cheese and other southern dishes to go. There's a reason southerners head straight to Dickey's when they're craving a taste of home.
Lily's Wings, Burgers and Things
Lily's Wings, Burgers and Things is a family-friendly restaurant that's famous for its southern fried chicken. Choose from a wide range of combos including fries and a side or opt for a fish sandwich, pulled pork sandwich or a premium Angus or bison burger. Lily's is also famous for their chicken wings and tenders that can be smothered in sauces ranging from Washington Apple to Southern Blues, Smokin' Mustard and countless others.
Stop and See Us
Don't forget to stop and see us at the PleasureLand RV Centers in St Cloud, Brainerd, Ramsey and Long Prairie when you're out cruising throughout the Land of 10,000 Lakes in your RV this fall and winter.