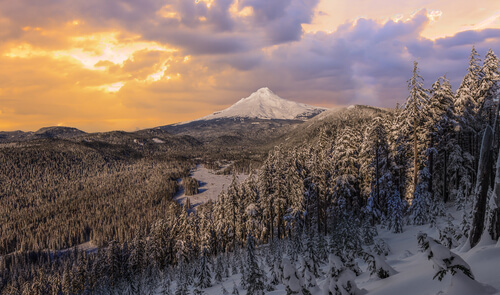 They say there's nothing like home for the holidays, but when you live life on the road in your RV, you're always home wherever you go. Although, parking your RV at a special campground for the holidays can make you enjoy them even more. These three destinations are some of our favorites to enjoy during the holiday season because of their beautiful scenery and unbeatable holiday cheer.
Steamboat Campground
You can't beat a holiday season spent on the slopes, and the Steamboat Campground is a year-round Colorado campground that's close to all of the outdoor winter activities you can imagine. RV sites are steeply discounted in the winter months, and the campground's unique location in Steamboat Springs, between Yellowstone National Park and Rocky Mountain National Park means you enjoy a winter wonderland that's unlike anywhere else in the country.
Padre Island National Seashore
If your idea of a white Christmas involves white sand beaches instead of snow, the Padre Island National Seashore in Texas is the place to be this holiday season. Camping is available in five spots on the island, with the Bird Island Basin being the most desired spot for birdwatchers, fishermen, boating, kayaking and drinking in the warm air and gorgeous scenery. The Padre Island campgrounds are open year-round, so fire up your RV and head down to Texas before the holidays get underway.
Mt. Hood National Forest
The Mt. Hood National Forest is one of Oregon's best kept winter secrets. The area is one of the top in the country for snowshoeing, snowmobiling, snowboarding, skiing, sledding and a slew of other outdoor winter activities. Stay at the Trillium Lake Campground, which offers gorgeous lake-view sites with unbeatable views of Mt. Hood.
Prepare Your RV at PleasureLand
Before you hit the roads this holiday season, bring your RV by PleasureLand RV Center in Minnesota to ensure it's in top shape for the winter roads. And if you're in the market for a new or used RV, stop in or log online to browse our huge selection of top-quality RVs in stock.