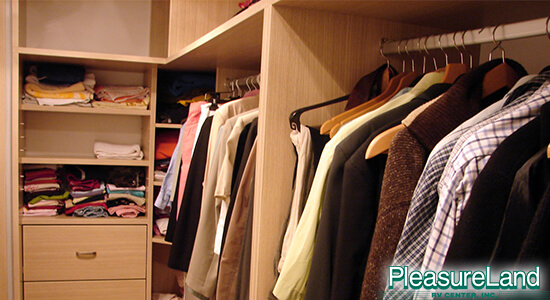 The RV lifestyle demands organization. Reducing an entire household of belongings into the compact size of your motorhome or travel trailer is both difficult and rewarding. But don't let the stress of downsizing your belongings or travel supplies keep you from hitting the road. These three simple and cost-effective items will help you organize your RV, so you enjoy all of your favorite comforts and conveniences on the road.
Use Shoe Organizers Wherever You Can
Hanging shoe organizers can be used in various areas of your RV. Hang one on the back of your bathroom door to hold bathroom supplies. Hang one in the pantry to organize your cleaning supplies, and of course, hang one in your bedroom to organize your shoes, socks and other small items. Many travelers even cut the shoe organizers into sections, so they can use them in more compact spaces.
Use Clear Shoe Boxes to Keep Clothing in Place
Shoe boxes are undeniably handy (and cheap) ways to keep your RV organized. Spend a little extra to purchase clear plastic shoe box size containers with lids, and you won't have to drag them down from your shelves to look inside every time you need something. Use these clear boxes for small clothing pieces, spices, snacks, toiletries and other compact items.
Use Lazy Susans in the Cabinets and the Fridge
Lazy Susan turntables can be extremely handy when you're living on the road. A variety of Lazy Susan turntables are available with gripping surfaces and lips, so your items won't move when you're cruising down the highway or even on less desirable terrain. Keep the turntables in your larger cabinets and even in the refrigerator to make accessing items in tight spaces much easier.
Find Your RV Supplies at PleasureLand
The PleasureLand RV Center online parts store is loaded with RV parts and accessories to help you enjoy your life on the road. Even better, the store is open 24 hours a day, seven days a week, so you can find everything you need exactly when you need it.