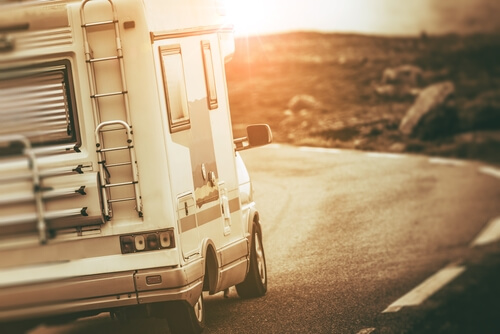 Many travelers are convinced that flying is the best way to get from one destination to another. However, RV enthusiasts know that isn't the truth. These three reasons why RV travel is better than flying will make you want to buy or rent a comfortable and convenient RV for your next travel adventure.
There Are No Deadlines
Can you imagine a vacation without flight schedules, hotel check-in times and dinner reservations? That's what vacation is like when you travel in an RV. You no longer have to leave home at a specific time, arrive at your destination on a certain day or wait outside of busy restaurants to eat. RV vacations have no set deadlines or plans, so you can stop and go as you please, and you always have a cozy place to relax and sleep at the end of the day.
Enjoy the Journey
When you arrive at your destination in an airplane, you don't see any of the scenery or attractions along the way. Traveling in an RV lets you make the most of your vacation, because you get to take in all of the sights on the route to your destination. Many times, the stops you make at new and interesting places become the best parts of vacation.
You'll Save Money
RV travel is far more affordable than air travel. When you travel in an RV, you avoid costly hotel rooms, expensive restaurant meals (unless you want them) and outrageous plane ticket prices for every member of your group. renting an RV means you pay one low price plus the cost of gas along your journey. The opportunity to cook meals in your RV kitchen and park at inexpensive campgrounds means you save big bucks when traveling as a family or group.
Visit PleasureLand RV Center

PleasureLand RV Center is the best place in the country to start your RV vacation. We rent all types of RVs, ranging from Class A motorhomes to ice houses, so your next vacation can be the RV trip of a lifetime. If you love RVing, you can cut straight to the chase and simply purchase one!