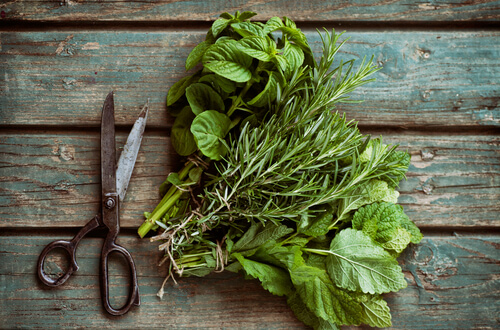 You don't have to give up all of your favorite parts of owning a brick-and-mortar home to live life on the road. RVs are now more spacious and luxurious than ever, but they still don't offer the amount of outdoor space you need to maintain your summer garden. However, what many travelers don't know is that you can garden on the go. The following are a number of methods you can use to bring your gardening hobby on the road with you.
Start a Container Garden
Container gardening is a popular trend among homeowners and RV enthusiasts alike. This method of gardening allows you to keep pests and weeds at bay while enjoying a garden that can be taken anywhere. Simply move your container garden outdoors when you're at the RV park and store it safely in your RV when you're on the road.
Consider an Herb Garden
Herbs are easy plants to grow on the road, and they work extremely well in container gardens. Oregano, rosemary, basil and mint are herbs that are easy to grow in varying light conditions, so consider placing a small herb garden in one of your RV windows, and you'll enjoy the fresh-picked flavor of herbs year round.
Purchase RV Window Boxes
So many RV enthusiasts love to garden that a number of inventions have been made to help people garden on the go. There are a number of RV window boxes and planters that fit on RV bumpers available. You can also create these easy-to-build planters yourself. Strawberries, peppers, tomatoes and an abundance of flowers have been known to grow well in planters.
Upgrade Your RV at PleasureLand
Searching for an RV that will make you feel more at home on the road? Stop in and see us at PleasureLand RV Center in Minnesota to start living your dream RV lifestyle today.