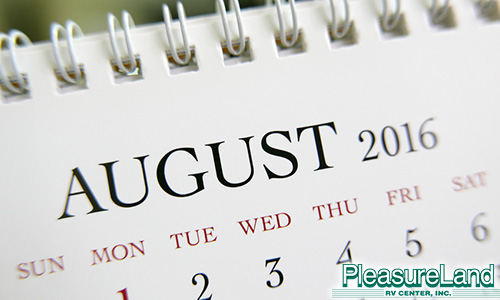 Summer is still in full swing here in St. Cloud, and that means must-visit events are happening throughout the city and its nearby areas. The following are just a few of the many August events that should draw you to "The Cloud" before the fall blues starts to set in.
Music in the Park
Celebrate another great summer season with Bob and the Beachcombers at the Music in the Park summer concert series in Big Lake. The free concert will be held on Thursday, Aug. 4, from 7 p.m. to 8:30 p.m., at Lakeside Park. Embrace the beach season with the Midwest's only official rock and roll beach party band — Bob and the Beachcombers.
St. Cloud Sizzling Summer Art Crawl
You don't have to be an artist to love the St. Cloud Sizzling Summer Art Crawl. This must-visit event will take place on Aug. 12, and will feature more than 50 local artists and performers at more than 30 historic downtown St. Cloud venues. Listen to your favorite musicians, watch artists perform demonstrations and be wowed by fire breathers and other extreme performers. There's simply no better way to soak up the culture and unique personality of St. Cloud than at the St. Cloud Sizzling Summer Art Crawl.
Harvest Street Fair
Shop until you drop and listen to live music by Paul Imholte at the Harvest Street Fair on Aug. 26. The folk singer will perform a free concert while attendees shop dozens of local craft and food vendors. Following Paul's performance, a fun-filled street dance will take place featuring the Cruise Control band. This family-friendly event will take place on Main Street in downtown Holdingford and is the perfect way to end another summer month.
Don't Let Summer End
Summer doesn't have to end when the kids head back to school. Enjoy summer year-round in the comfort and convenience of a new RV from the PleasureLand RV Centers located throughout Minnesota.