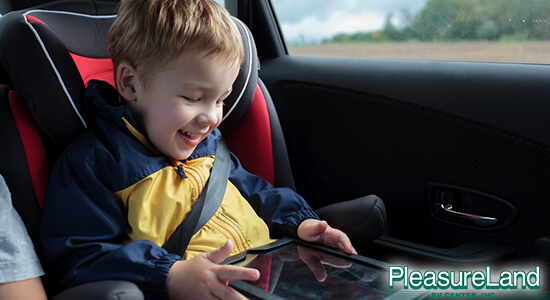 Whether you're lounging at the campsite or at home preparing for your next adventure, nothing will get you more in the mood for road tripping than a classic road trip movie. Road trip movies have been popular since vehicles first hit the roads, and these three are ones that everyone should watch at least once.
1. Thelma and Louise
Couples-on-the-run films were aleady popular before Thelma and Louise came out in 1991, but this one, featuring two female friends, was different. Thelma and Louise headed on a journey into the mountains in a stylish 1966 convertible. The story gets dramatic when Louise guns down an attempted rapist. The two are then outlaws escaping the law and headed for Mexico.
2. Five Easy Pieces
This 1970 road trip flick starring Jack Nicholson takes you throughout America and its landscapes while giving a deep reflection of the country at that time. Bobby Dupea (Nicholson) and his girlfriend (Karen Black) encounter grungy motels, crazy hitchikers, diners and other Americana as they head up the coast from California to Washington to help his ailing father.
3. Something Wild
If you're looking for some comedy to get you excited about your next road trip, the 1986 film Something Wild is the one to watch. The film pays tribute to It Happened One Night, a comical 1934 road trip film, but it will make you laugh with scenarios all its own.
Something Wild is hilarious, joyful and terrifying as Charlie Driggs (played by Jeff Daniels) and a woman named Lulu (Melanie Griffith) head on what is probably the most bizarre road trip ever. The characters attend a high school reunion, experience a gas station hold-up and are involved in countless other adventures that turn Driggs' pressed office suit into a "Virginia is for lovers" t-shirt.
Start Your Road Trip at PleasureLand
Embark on the best road trip of your life in a brand-new RV from the PleasureLand RV Center. Log online or stop in and see us to get a closer look at our unbeatable fall specials.