If you're planning on a trip through Minnesota in your new PleasureLand RV, now's the time to check it out, before the roads freeze over and it turns into a winter wonderland. There are a lot of great events going on this month in Minnesota, you need only look.
The Nordic Music Festival
If you find yourself in Chanhassen this week, check out the Nordic Music Festival starting September 7th. Attendance is totally free, and you can enjoy music and dancing from traditional Nordic performers.
Marigold Days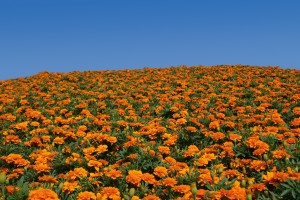 Marigold Days in Afton is one of those great events where there really is something for everyone, that's not just a slogan. There's a grand parade, a Firemen's Dance, live music, even a fishing contest for the kids and a flea market. Taking place in the beautiful Mississippi Bluff Country, Marigold Days is the event to hit if you're not sure what you want to do, you just know that you want to have some fun.
A Taste of Rochester
If you're in Rochester and you can't decide where to have dinner, don't worry, A Taste of Rochester has you covered. This event has folks trying out items from various restaurants around Rochester for a dollar each. Twelve dollars will essentially get you a whole dinner plate full of neat little nibbles from around town. Definitely the place to be when the family just can't agree on burgers or chicken.
Minnesota is really just packed full of neat events like these, we've only just scratched the surface. Take the time to do some exploring after rolling off the our Minnesota RV dealership in your new wagon. You never know what you'll turn up in Minnesota from the fishing to the camping to the beautiful cities we have here. Minnesota really can be an RVer's dream state. Come see us at PleasureLand RV today!