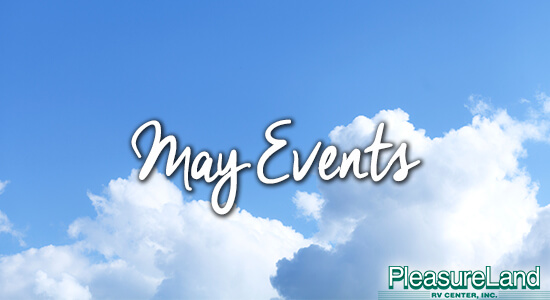 It's finally starting to feel like spring in St. Cloud, and that means exciting events are popping up across the city. The following are just a few of the many must-visit events happening around the Granite City this May.
St. Cloud Community Expo
Whether you're visiting St. Cloud for the first time or are a long-time resident, a visit to the St. Cloud Community Expo is your chance to play apart in making the city better. The expo, featuring booths from local business, chances to meet with different city departments and a special talk by Mayor Kleis, is 100-percent free and open to the public. Have a say in what makes St. Cloud so special by attending the event on May 7, between 9 a.m. and 1 p.m., at the River's Edge Convention Center.
The Beach Boys Pet Sounds 50th Anniversary Concert
Bring in the warmer weather with the sounds of the Beach Boys at the Paramount Visual Arts Center on May 14. The event, featuring Beach Boys favorites performed by Collective Unconscious, the Half Steps and the Vees, will serve as a fun-filled step 50 years back in time. Purchase your tickets at the visual arts center for the 7:30 p.m., show.
Mai Bock Festival '16
Enjoy a Saturday filled with beer, music, food, fun and dancing at the annual Mai Bock Festival. The festival will feature two live bands, performing all day long at the Beaver Island Brewing Company. Tickets for the event, held on Saturday, May 21, from 12 p.m. to 6 p.m., will cost $10 in advance and $15 at the door.
Take Advantage of Spring Sales
There's no better time to find an unbeatable deal on a new or used RV than now. Here at the PleasureLand RV Centers, we're offering blowout pricing on a huge selection of top-quality RVs all spring long. Stop in and see us at our St. Cloud location when you're visiting the city's fun-filled events this May.