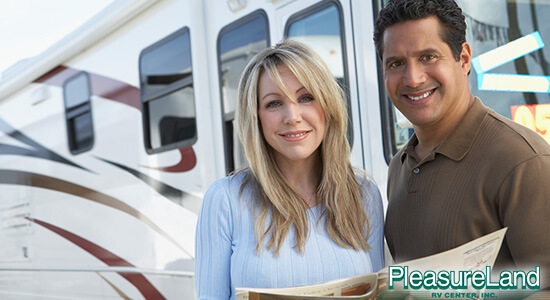 Keeping up with work obligations while on the go may sound impossible at first. However, a number of RV gadgets, designed specifically for traveling businessmen and women, can help ease your worries about meeting deadlines and staying connected while living life on the road. The following are three must-have gadgets for working on the go.
An AC/DC Universal Laptop Charger
AC/DC universal laptop chargers are sold by a number of electronics companies for varying prices. However, you should be able to find a perfectly functional one for roughly $150. The universal charger lets you plug into 12-volt DC power or 120-volt AC power to charge your devices. This allows you to power your laptop while driving without draining your batteries. Your 12-volt DC charger also requires much less power than the 120-volt one, saving your battery when boondocking.
Solio Bolt
Staying connected while boondocking or camping at parks without hook-ups is essential. The $70 Solio Bolt will be a life saver when you need to check your email, but your smartphone's battery is empty. Simply place the Bolt on your RV's dash, and let it charge while you cruise. Plug your device into the bolt, and you can have power virtually anywhere.
Kindle Tablet
It doesn't have to be a Kindle tablet, but the Kindle name has become a trusted one among travelers. A tablet is the device you need to store your media, including books, movies, magazines and more. A compact tablet will save room inside your RV as well as on your laptop's hardrive, which means you can save your laptop's valuable space for work. Travelers with little room inside their RVs to spare will benefit greatly from not having magazines, books and movies cluttering the workspace.
Find the Perfect RV
Working on the road requires an RV with the the space and amenities you need to stay comfortable. Stop in and see us at one of the PleasureLand RV Centers throughout Minnesota to find a luxurious, convenient and affordable RV for your life on the road.