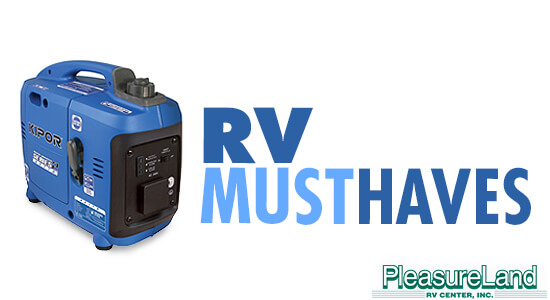 The RV lifestyle is undeniably relaxing, but adjusting to a more compact lifestyle can seem tough at first. These simple RV travel hacks will help you maximize space and enjoy your RV lifestyle to the fullest, so you never feel the urge to go back home.
#1. Dry Food Containers Make Great Waste Baskets
You've probably already realized that standard round wastebaskets take up far more space in an RV than they do at home. Replace your wastebaskets with dry food containers to maximize your storage and waste space. The tall, thin containers fit easily under cabinets and in tight spaces.
#2. Use Shoe Organizers for Storage
Shoe organizers have become must-have items in most RVs. These handy organizer work flawlessly for cleaning supplies, bathroom products, clothing and miscellaneous items. Even better, they can be hung behind a door, along the bottom of your bed or in a number of other out-of-sight places.
#3. Create Your Own Waste Tank Cleaner
Keeping your waste tank fresh is essential to enjoying your time on the road, but costly cleaners can seem frustrating at first. Make your own waste tank cleaner by mixing a cup of Borax detergent with 1/2 cup Calgon Water Softener for the fresh tank smell and cleanliness without the cost.
#4. Save Your Free Condiments
Compact kitchens come with compact refrigerators. Save your excess packaged condiments from roadside stops, so you don't have to crowd your mini-fridge with bulky ketchup, mustard and soy sauce bottles.
#5. Use a Collapsible Laundry Basket for Trash
Acquiring trash at the campsite is inevitable, and having a tiny trash bin can make it difficult to manage your waste. Line a collapsible laundry basket with a large trash bag to serve as your campsite waste bin. A properly sized waste basket means less trash ends up in nature.
#6. Find All of Your RV Needs at PleasureLand
The PleasureLand RV Center online parts store is open 24 hours a day, so you can find parts and camping supplies when you need them most.