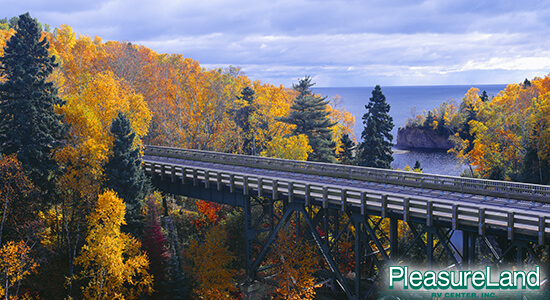 You don't have to travel far and wide to enjoy the summer vacation of a lifetime. Minnesota is home to some of the most exciting state parks in the country, offering refreshing lakes, wooded hiking trails and everything you need to enjoy the ultimate outdoor vacation. These three state parks are ones you should visit in your RV this summer.
Itasca State Park
Itasca State Park is Minnesota's oldest state park and arguably the state's most popular. It's more than 32,000 acres in size and features more than 100 lakes — that's a whole lot of summer swimming. Visitors can enjoy walking along the Mississippi River, visiting the Itasca Indian Cemetery, a 2,000-acre Wilderness Sanctuary, fishing, hiking, Geocaching and of course, camping under the stars.
Whitewater State Park
Fishermen, and all outdoor enthusiasts, will find themselves falling in love with Whitewater State Park in southeastern Minnesota. The park features deep ravines and breathtaking limestone bluffs that provide a picturesque backdrop for hiking, trout fishing, swimming, beach combing and camping.
Lake Shetek State Park
There's no shortage of state parks with lakes in Minnesota, but Lake Shetek State Park is one of the best areas in the state for RV campers. It's home to southwestern Minnesota's largest lake, which is full of bullheads, walleye, crappie and other fish.
A swimming beach, six-mile bicycle trail, boat launch, kayak rentals and campsites with full hookups make this Minnesota state park an ideal summer getaway spot. And if you're feeling a bit more adventurous this summer, stray from your RV site and enjoy one of the park's backpack or paddle-in campsites for a night or two.
Start Your Adventure at PleasureLand
The PleasureLand RV Center, in St. Cloud, Ramsey, Brainerd, and Long Prairie, is your one-stop Minnesota RV shop. Whether you're in need of a new or used RV, service, parts, camping supplies or even an RV rental, we have it all right here at PleasureLand.