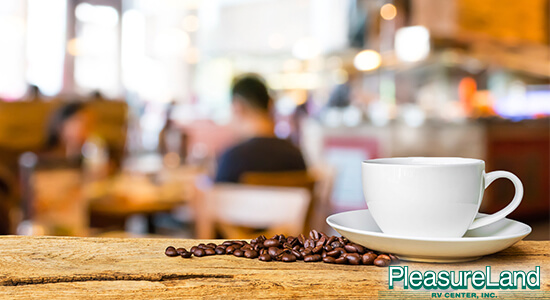 Minnesota is teeming with famous coffee houses, and St. Cloud is the place to find some of the best. Take a break from the road and warm up this winter travel season with a visit to one of these top three coffee houses in the St. Cloud area.
Central Perk
Central Perk, on West Germain Street, is one of the best places to relax with a freshly brewed cup of coffee or mingle with friends. A variety of seating options, ranging from couches to high-top tables, and an extremely friendly staff make Central Perk one of the best places to enjoy a warm cup of Joe. The prices are fair and there are a number of cute shops and restaurants within close walking distance.
Dunn Brothers Coffee
Cruise over to 900 Cooper Ave. S., if you're looking for some of the city's best baked goods to pair with your hot, caffeinated drink. The service is fast, the hot and cold coffees are crave-worthy and the coffee shop has plenty of other treats to offer, including fresh-brewed teas, all-natural smoothies, and handmade breakfast and lunch offerings. If you're craving that afternoon cup of coffee, Dunn Brothers is the place to enjoy a sandwich and a pick-me-up.
G W Coffee and Tobacco
G W Coffee and Tobacco, on Wilson Ave NE., is where you'll find some of St. Cloud's top coffees, teas and cigars. Adventurous travelers will love exploring this off-the-beaten-path coffee shop with blends ranging from Certified Fair Trade organic blends to French roasts, breakfast blends and more. Ooey Gooey Caramel, Beaver Island Hazelnut and Bubbling Butterscotch Sundae are just a few of the flavorful custom blends on offer right now.
Stop and See Us
Don't forget to stop and see us at the PleasureLand RV Center in St. Cloud, Minn. We're fully-stocked with everything you need to enjoy the winter RV lifestyle to the fullest.