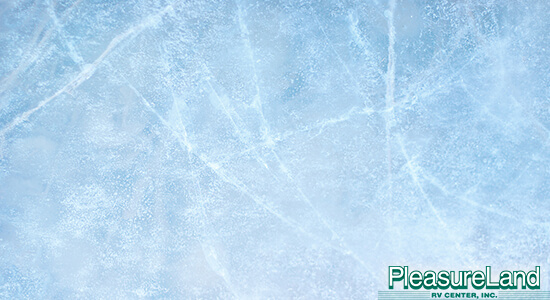 Similar to brick-and-mortar homes, winters can take a toll on your RV's plumbing system. Freezing temperatures mean freezing water hoses and compartments. If your RV isn't already outfitted with holding tank heating devices and insulated water hoses, these easy and inexpensive methods will help you endure cold spells on the road.
Use a Heating Pad
Heating pads come in handy in more ways than one when living the RV lifestyle. Place a heating pad over your RV water pump to keep it warm. Plug the heating pad into the electric supply at your campsite. If a heating pad or electricity is not available, lay a number of towels on top of the water pump to insulate it from the frigid temperatures.
Cover Your Holding Tanks
Frozen holding tanks means you're left without water, and that just doesn't cut it when you're living life on the road. If your holding tank compartments are not already heated, you'll want to layer your holding tanks with towels or blankets to insulate them from the cold.
Insulate Your Water Hose
Heat tape is a handy item from the hardware store to keep in your RV whenever you're expecting cooler temperatures. Heat tape is equipped with a heating element that will warm the hose to keep the water flowing freely. Simply plug the heat tape into a standard outlet to activate the heating element. Heat tape also comes equipped with a thermostat, so you can keep an eye on the temperature and ensure your hoses are always warm.
Bring Your RV to PleasureLand
Applying heat tape to your hoses and finding the proper methods to keep your holding tanks warm can be a difficult task. Here at the PleasureLand RV Centers throughout Minnesota, our certified RV technicians are ready to do all of the work for you. Even better, you can rest assured that the professionals have prepared your vehicle for the frigid temperatures you may encounter this winter.