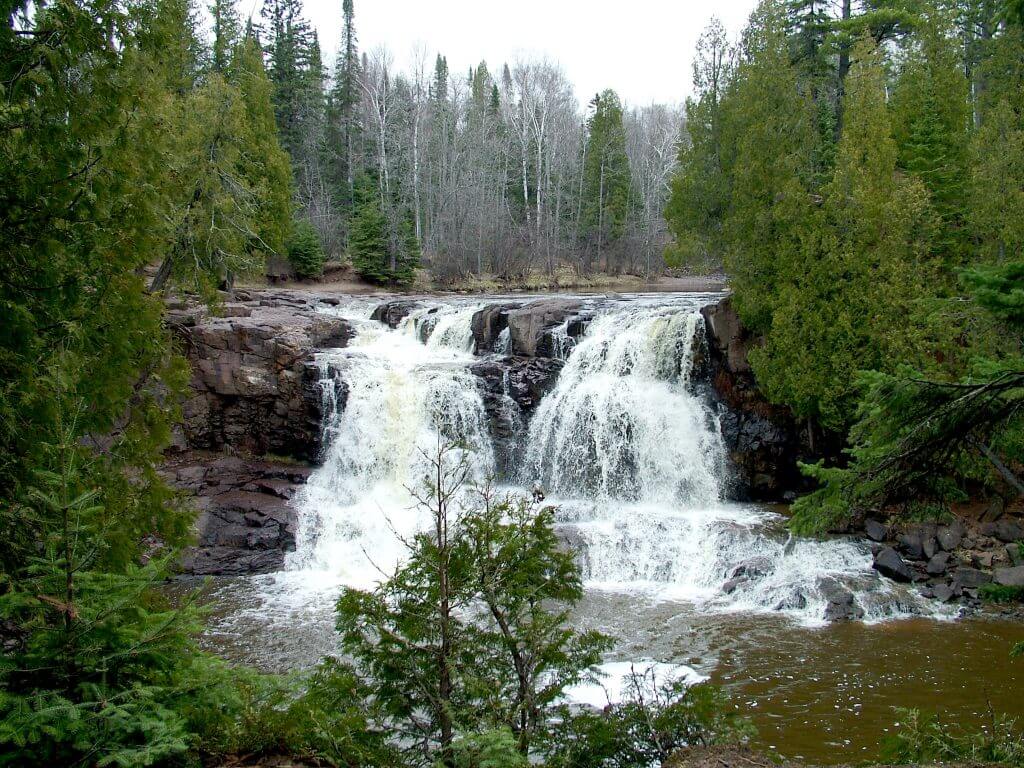 Next in our series of fantastic Minnesota state parks, we've got Gooseberry Falls State Park. It's definitely worth a look the next time you're on the road in your motorhome or travel trailer.
Gooseberry Falls State Park is known as the gateway to the North Shore. It possesses spectacular waterfalls, a river gorge, pristine Lake Superior shoreline, plenty of log and stone structures built by the Civilian Conservation Corps, and north woods wildlife.
Hike or ski to see the Fifth Falls through a forest of evergreens, aspen, and birch, and enjoy camping in modern campsites, picnicking, and relaxing along the Lake Superior shoreline or the Gooseberry River.
Listen to the thunderous roar of the Upper, Middle and Lower Falls of the Gooseberry River as it plummets through a rocky gorge. Watch for waves, ships, or the moon rise on Lake Superior from an ancient lava flow known as the Picnic Flow.
To get the most out of your visit, stop by the Joseph N. Alexander Visitor Center where you can find park information, interpretive displays, a park video, Nature Store, and more. Don't miss the Gateway Plaza for outdoor interpretive signs on area resources and history.
The park is open daily from 9am to 4pm. You can contact them at 3206 Highway 61 East, Two Harbors, Minnesota.
To get to the park from the town of Two Harbors, follow State Highway 61 northeast approximately 13 miles to the park.
Visit PleasureLand RV Center
Stop by PleasureLand RV Center today before you hit the road to any destination, such as Gooseberry Falls State Park. Tour a motorhome or travel trailer and find the one that's perfect for you or schedule some maintenance service with our PleasureLand RV Center technicians.