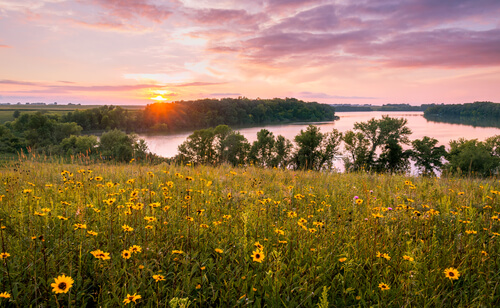 When you're traveling through Minnesota this spring or summer in your RV and you find yourself near Waite Park, Minnesota, be sure to stop by Quarry Park & Nature Preserve for a couple of days of fun and relaxation.
The park resides on nearly 700 acres of land and is one of the region's largest parks. The park has scenic woodlands, open prairies, wetlands, and even an unquarried bedrock. The park is covered by oak and aspen woods, as well as Indian paintbrush and even prickly pear cacti.
Visitors can enjoy granite reflecting pools, two swimming quarries, and scenic views. Activities include mountain biking and hiking trails, trout fishing, geocaching, rock climbing, scuba diving, and more.
If you come back in the winter, you can also enjoy cross-country skiing, snowshoeing, and fat tire cycling on the trails.
The park is open year round daily from 8am to just after sunset. You can find the park at 1802 County Road 137, Waite Park, MN. Call 320-255-6172 for more information.
Visit PleasureLand RV Center
Stop by PleasureLand RV Center before you hit the road for Quarry Park & Nature Preserve or any other destination in Minnesota or beyond. Whether you need to shop for a new motorhome to take you to all of your favorite spring vacation spots or have an RV already and need it to be checked out before you embark, PleasureLand RV Center can help.