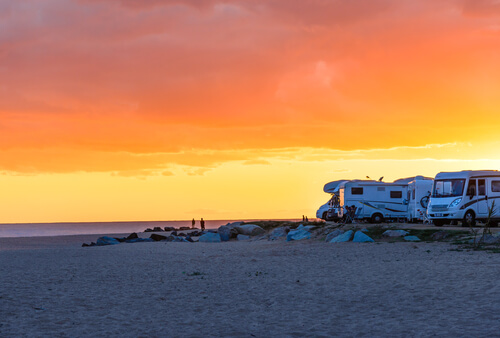 Determining which type of RV will suit your needs best can seem impossible. With so many RVs on the market, ranging from pop-up campers to high-end Class A motorhomes, choosing from such a large number of models can be daunting. These simple tips will help you discover which type of RV is perfect for you, so you can narrow down your options and start living your dream RV lifestyle.
Determine Your RV Use
The first step to choosing an RV is to determine which type of traveling you'd like to do. Are you seeking an RV for weekend family getaways or an RV that will replace your brick-and-mortar home? Do you want to move from one destination to another or stay put for months at a time? Typically, smaller, more budget-friendly RVs can be suitable for recreational weekend campers, while those who want to spend more time on the road should seek RVs with more durability and amenities.
Motorhomes are more ideal for travelers who like to stop in multiple places. Because they don't take a lot of time to set up and prepare for departure (unlike fifth wheels and travel trailers), it's easy to hop from one destination to another.
Consider Your Tow Vehicle
Many first-time RV enthusiasts forget that they may need to upgrade their tow vehicle to a more powerful model to tow a large travel trailer or fifth wheel. This can add a considerable amount of cost to upgrading your RV lifestyle and should always be considered. However, these more spacious RVs also offer more amenities, such as full bathrooms, fully-equipped kitchens, more seating space and quality sleeping areas.
Let Us Help
Here at PleasureLand RV Center, we're experts on helping you find an RV that's ideal for your travel needs. We'll work within your budget to help you start the RV lifestyle you've been dreaming about for years.