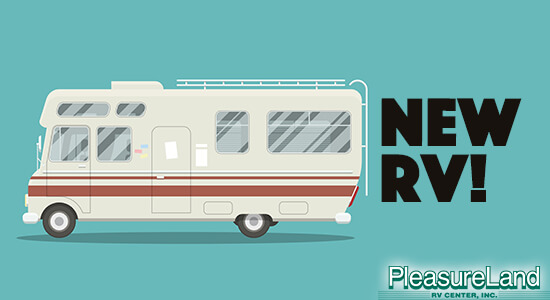 The end of summer and beginning of fall is one of the best times of year to get an incredible deal on a new RV. The busy summer RV season is winding down and our showroom is filling with brand-new 2016 models. We still have dozens of new 2015 models in stock, and it's time get them off our PleasureLand RV Center lots.
That's why we're offering tons of unbeatable end-of-summer deals at the Minnesota State Fair. We're the exclusive RV dealer of the fair, and we'll be taking a variety of RV models with us this year.
Why Shop at the Fair?
Heading to the Minnesota State Fair is one of the best ways to get an unbelievable deal on a new RV. We'll be transporting RVs from all of our locations to the fair, so you have a wider variety of discounted RVs to view.
Even better, we're knocking thousands of dollars off each RV's MSRP, so you enjoy unbeatable deals just for meeting us there. We don't want to have to take these RVs back to the dealership after the event, so we're ready to accept all reasonable offers.
About the Fair
The Minnesota State Fair will take place from Aug. 27 to Sept. 7, and we'll be there every single day. The fairgrounds are open from 6 a.m. to midnight, and there's far more to see than our discounted RVs.
The event is packed with competitions, contests, live music, rides, shopping, parades, games and tons of other family-friend entertainment. Regular fair time admission is just $13 for adults and $11 for kids ages 5 to 12. Kids under the age of 5 get in free.
The Minnesota State Fair features a campground, so you can park your RV on-site and spend days exploring the grounds. The fairgrounds are located at 1265 Snelling Ave. N., in St. Paul. We look forward to experiencing the excitement of the 2015 Minnesota State Fair with you.