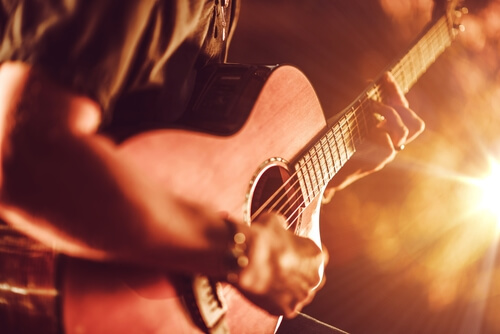 Attending music fests in your RV is probably one of the reasons you got your motorhome in the first place, right? After all, there's nothing quite like a weekend full of music, food, and fun where your home is parked practically in sight of the stage.
If you're interested in some live country music, check out the Moondance Jammin Country Fest, now in its 11th year. The festival runs from June 23 to 24 in Walker, Minnesota, with a "pre-jam" on June 22. Tickets are on sale now!
The scheduled lineup for this year is:
June 22 – Thursday
Devon Worley at 6pm
Maiden Dixie at 8pm
Parmalee at 10pm
June 23 – Friday
Drew Baldridge at 4pm
Eric Paslay at 6pm
Dan + Shay at 8pm
Old Dominion at 10pm
June 24 – Saturday
LANco at 4pm
William Michael Morgan at 6pm
Danielle Bradbery at 8pm
Thomas Rhett at 10pm
Other scheduled events include a traveling art pub, Harvest Moon beer tasting, a tribute to Bill Bieloh, a beer pong tournament, a tribute to the troops, and a breakfast buffet and Bloody Mary bar the the Lazy Moon.
Visit PleasureLand RV Center
Stop by PleasureLand RV Center this summer to find an RV that's right for you if you don't own one yet. Even if you do, it may be time to upgrade. Whatever the case, you can find your dream RV right here at PleasureLand RV Center before you head out on road trips or to more music fests. Visit the service department if you just need a quick checkup on your rig before you take it cross country.