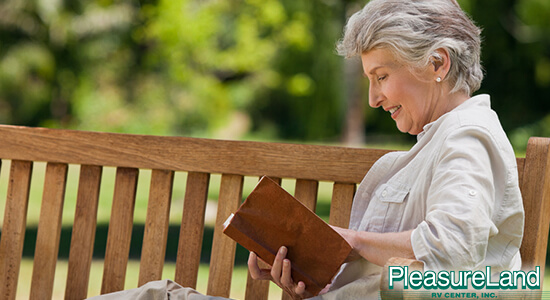 Authors have been writing about road trips since the first vehicles were invented, and many of those tales have turned into must-reads. These four books about road trips are ones every traveler should pick up when they're in need of some inspiration or simply a good story.
1. Travels with Charlie — John Steinbeck
John Steinbeck's Travels with Charlie isn't just a classic road trip story, it's one that will introduce you to life on the road in the 1960s, which was quite a bit different than today. The charming tale of Steinbeck and his dog Charley hitting the road with their camper named Rocinante is one you'll want to read again and again.
2. Into the Wild — Jon Krakauer
Into the Wild is one of the books you should read when you're seeking inspiration or when you're a little hesitant to hit the road. The story of Christopher McCandless and his journey to the Alaskan wilderness is one of adventure and courage that will inspire you to hit the road, experience new things, meet new people and never look back.
3. The Alchemist — Paulo Coelho
The Alchemist is one of those books that travelers read countless times. The novel tracks the journey of Santiago, an Andalusian shepherd boy, as he takes a journey to find hidden treasure near Egypt's pyramids. Through his travels, he meets exciting people who change his life, and ultimately discovers that the treasure was actually the journey after all.
4. The Lost Continent — Bill Bryson
Road Trip stories aren't always serious, and this one by Bill Bryson is guaranteed to make you laugh out loud. Follow Bryson and his sense of humor as he cruises through America and trades tourist traps for more comical small town adventures.
Find More Inspiration at PleasureLand
Nothing will get you as excited about your next road trip as a new or used RV from the PleasureLand RV Center in Minnesota. Log online or stop in and see us to browse our huge selection today.