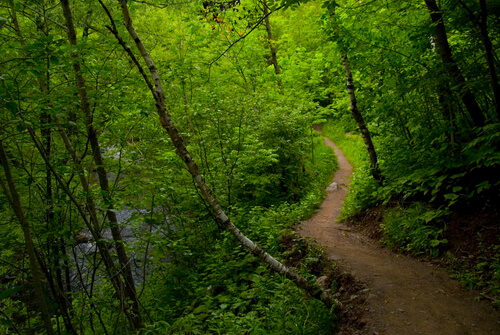 Minnesota is one of the country's best travel destinations for outdoor enthusiasts. This is especially true in the fall months, when the temperatures remain cool and comfortable for invigorating mountain, woods and coastal adventures. The following are five hiking trails every traveler should try when passing through Minnesota.
Eagle Mountain
Eagle Mountain is the highest point in Minnesota, and although it sits at just 2,301 feet, the stunning views of the state's expansive forests are well worth a visit. The round-trip hike is 7-miles long and can be steep at times, so be sure to attempt some of the state's more mellow adventures before heading to the peak.
Glendalough State Park
This western Minnesota state park offers an array of hiking trails for all levels of hikers. The Battle Lake Trail is a must-do, and you're guaranteed to love the lack of traffic, as vehicles are not allowed near the trails or campsites.
Gooseberry Falls State Park
Many travelers don't know that Minnesota is home to some of the best waterfalls in the U.S. Gooseberry Falls State Park, located just north of Duluth, is loaded with 20 miles of scenic hiking trails including those to waterfalls and the scenic shores of Lake Superior.
Itasca State Park
The trails at Itasca State Park offer photogenic views around every turn. Hike to the Alton Heights observation tower to snap photos and pay a visit to the Mississippi headwaters.
George Crosby Manitou State Park
Avid hikers love to frequent Manitou State Park and its 24 miles of backcountry trails. These rugged, challenging trails are designed for experienced hikers, and those who make the trek always return bragging about the views.
Travel Minnesota in Your RV
There's no better way to visit Minnesota's best hiking trails than in the comfort and convenience of a new RV from PleasureLand RV Center. Stop in and see us at one of our many Minnesota locations to start your dream RV lifestyle today.