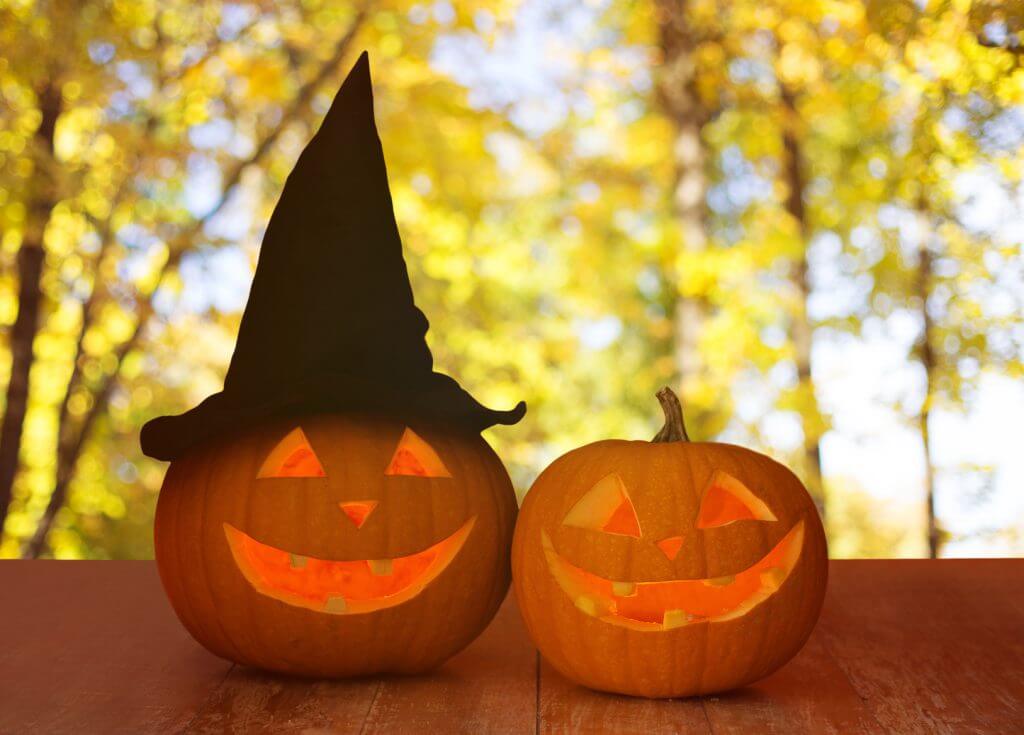 RV travelers don't have to miss out on the best holiday celebrations. In fact, most holidays are even more enjoyable when spent in an RV. Halloween is one of the top holidays to enjoy on the road, because many campgrounds and RV parks host Halloween parties and trick-or-treating hours.
Prepare your RV for all of the Halloween celebrations you'll encounter on the road with these simple, do-it-yourself tricks and tips.
Hold a Pumpkin Carving Party
Some campers don't have enough space in their RVs to carve pumpkins, but that doesn't mean it can't be done. Throw a pumpkin carving party outside of your RV on nearby picnic tables or a table of your own. Purchase the pumpkins at a farmers' market near your destination and invite fellow campers to join in on the fun.
Decorate Your RV
You don't have to bring tons of supplies on your journey to decorate your RV. Purchase natural decorations, like gourds and colored pumpkins, from a farmers' market at your destination. You can also make your own Halloween-themed decorations with construction paper, glue and scissors from a local craft store. Making temporary decorations is a way to get your kids or fellow travelers involved in the decorating process.
Trick-or-Treat at the Campground
Most campgrounds welcome trick-and-treaters during Halloween. Apply the same rules you would if your kids were trick-or-treating in a traditional neighborhood. Only approach motorhomes, travel trailers or campers that are decorated with their lights on.
If the campground you're visiting doesn't allow trick-or-treaters, explore a safe, nearby neighborhood with your little ones. A campground official can help you locate the perfect place.
Setting up a scavenger hunt for your kids at the campsite is another way to help them feel like they're getting the trick-or-treating experience without having to venture away from the park.
Travel in Your Dream RV
Spend more time on the road this fall with a new or top-quality pre-owned RV from the PleasureLand RV Center in Minnesota. Stop in and see us to find your dream RV today.