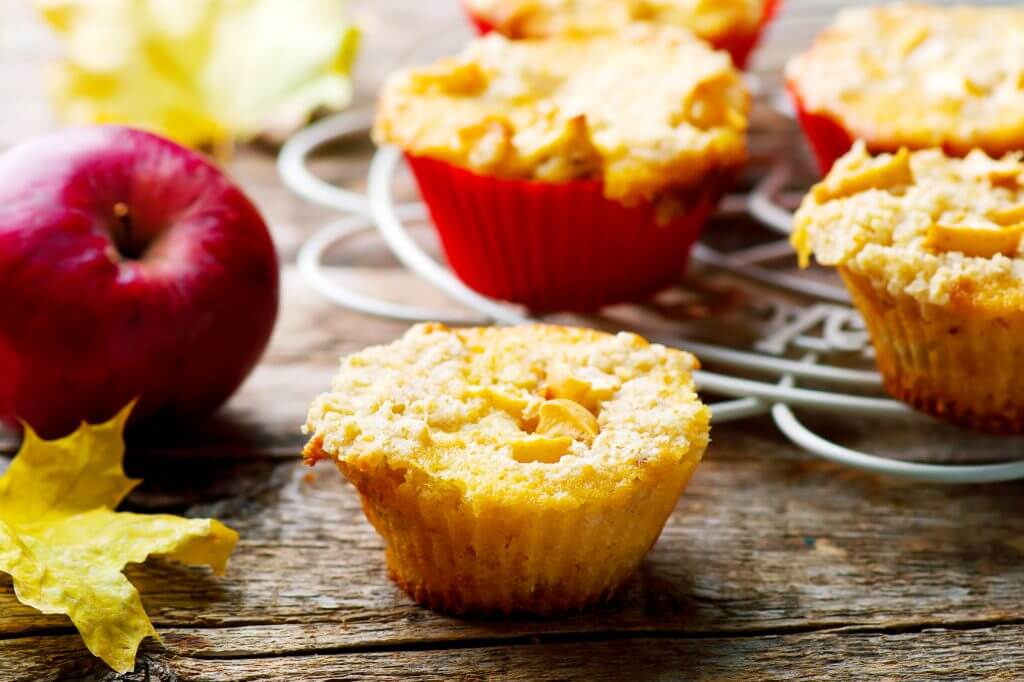 The flavors of fall and winter are numerous and delicious. Try these hearty and savory apple oatmeal muffins next time you're out on the road. They're great for breakfast, a quick snack on a hike, or with tea or coffee in the afternoon or before bed.
Ingredients
1/2 cup brown sugar
1/2 cup white sugar
2 large eggs
1/3 cup vegetable oil
3/4 cup applesauce
1 1/2 teaspoons vanilla
1/2 cup whole wheat flour
1 cup all-purpose flour
1/2 teaspoon baking powder
1/4 teaspoon baking soda
1 1/2 teaspoons cinnamon
1/2 teaspoon allspice
1/4 teaspoon nutmeg
1/2 teaspoon salt
1/2 cup rolled oats
1 medium apple, finely chopped
1/2 cup chopped pecans or walnuts
Instructions
Preheat oven to 350 degrees. Line 12 muffin cups with paper liners.
In a large bowl, mix together the sugars, eggs, oil, vanilla and applesauce.
In a separate bowl, mix together the flours, baking powder, soda, salt and spices.
Mix the dry ingredients into the wet ingredients in the bowl. Stir in the oats, apples, and nuts.
Bake for 25-30 minutes or until a toothpick inserted in the center comes out clean.
Visit PleasureLand RV Center This December
Stop in at PleasureLand RV Center this December to shop for a new or pre-owned RV. Tour any model on the lot and ask your sales associate any questions you may have. While you're here, you can see about scheduling maintenance service on your current rig, or shop for parts and accessories for that RVer in your life.