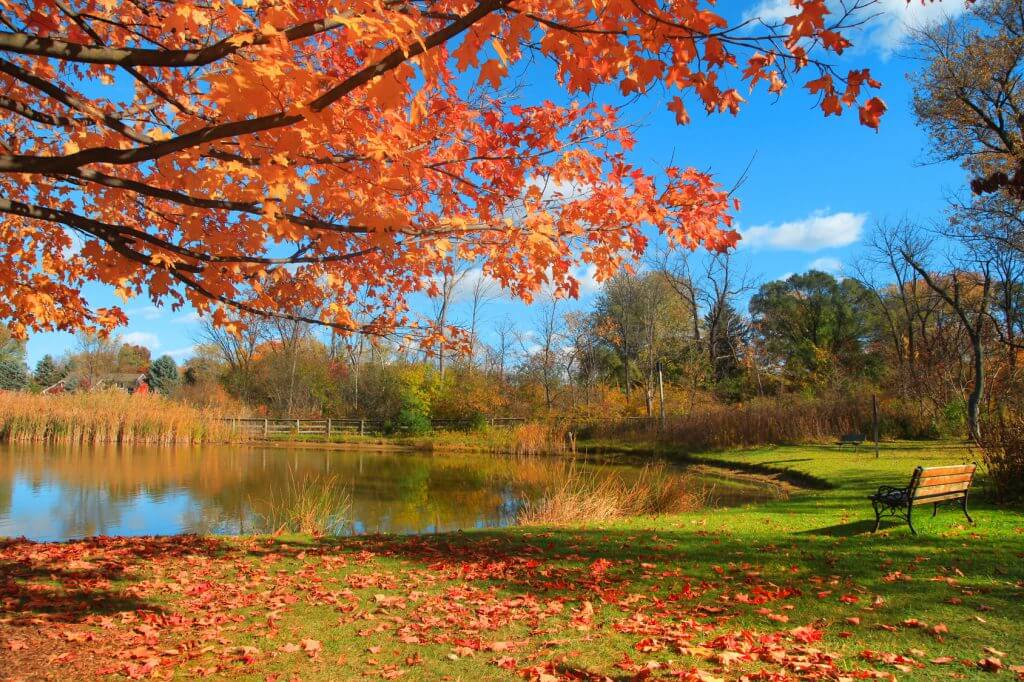 If you're always on the lookout for the next place to take your RV, PleasureLand RV Center is here to give you a suggestion: Maplewood State Park. The park sprawls over 10,279 acres and attracts over 100,000 visitors annually. Maplewood sits on a series of high tree-covered hills that provide visitors with striking vistas of small, clear lakes nestled in deep valleys.
Maplewood State Park features eight major lakes and numerous ponds, offering water lovers places to enjoy their water sports, like swimming, fishing, and boating. The lakes offer plenty of sandy beaches and recreation areas on the shore for sunbathing, grilling, and picnicking.
Drive along the park's scenic route to view the flora and fauna in the park, including 150 bird species and 50 species of mammal, including deer, beavers, racoon, squirrels, rabbits, and chipmunks. The trails are also a great way to see the wildlife while you hike, horseback ride, or cross-country ski (in the colder months).
Spring through fall, the park is "dressed" with displays of trillium, hepatica, bloodroot, yellow lady's slipper, wild onion, prairie rose, and showy milkweed. If you go in the fall, the park turns into a fall wonderland with brilliant shades of orange, gold, and red.
The park is located 7 miles east of Pelican Rapids on State Highway 108.
Visit PleasureLand RV Center
Visit PleasureLand RV Center before you head to Maplewood State Park or any other destination this spring. Besides helping to make sure that your RV is ready for the road, PleasureLand RV Center can also help you get into a new RV if it's time to upgrade or even if you're shopping for your first rig.