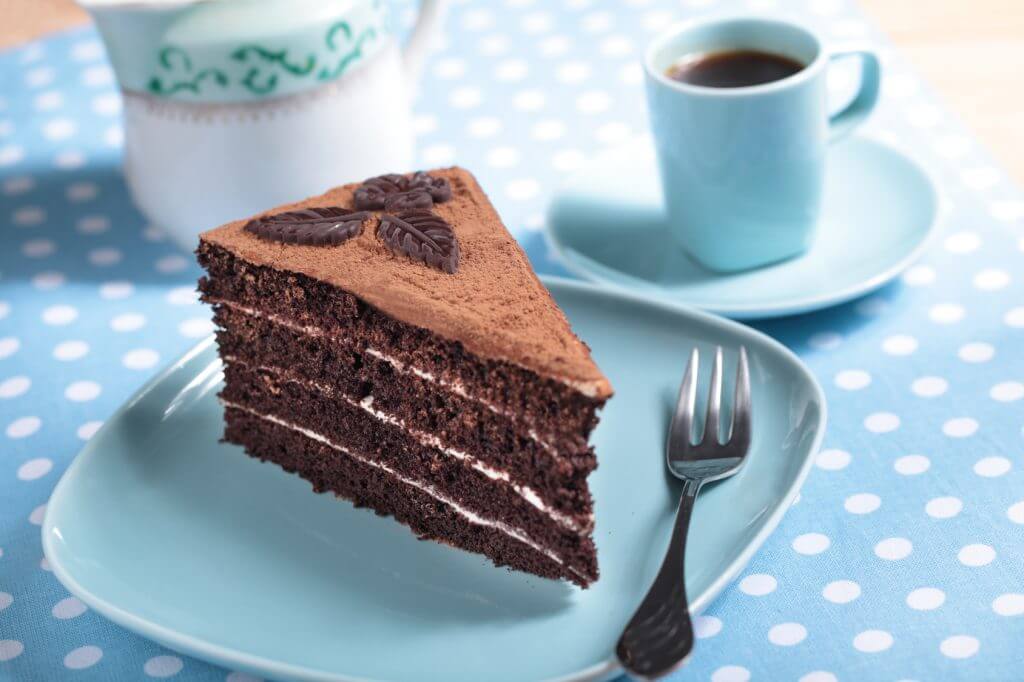 There's no better way to celebrate National Chocolate Cake Day than baking a delectable chocolate cake in the comfort of your RV. National Chocolate Cake Day will be held on Friday, January 27, this year, so there's no better time to brush up on your cake recipes than now.
This easy-to-make chocolate cake recipe will wow your friends and family and convince them that you've been in the kitchen baking all day.
One Bowl Chocolate Cake Recipe
What you'll need:
2 cups white sugar
3/4 cup unsweetened cocoa powder
1 1/2 teaspoons baking powder
1 3/4 cups all-purpose flour
1 teaspoon salt
1 1/2 teaspoons baking soda
2 eggs
1/2 cup vegetable oil
1 cup milk
2 teaspoons vanilla extract
1 cup boiling water
Your favorite chocolate frosting
Baking instructions:
Preheat your RV oven to 350 degrees. Grease and flour two 9-inch round baking pans.
Stir the sugar, flour, baking powder, cocoa, baking soda and salt together in a large bowl.
Stir in the milk, eggs, oil and vanilla and mix for roughly 2 minutes with a mixer on medium speed.
Stir the boiling water into the mixture last. The batter should be thin.
Bake the cake for roughly 30 to 35 minutes in the preheated oven. Insert a toothpick into the cake. The cake is finished cooking when the toothpick comes out clean.
Cool the cake pans for 10 minutes, then remove the cakes and place them on a wire rack to cool fully.
Once cool, frost one cake with your favorite chocolate frosting, then place the other cake on top and frost them both.
Allow the frosting to harden slightly, then slice and enjoy.
Visit PleasureLand RV Center
Don't forget to stop and see us at PleasureLand RV Center when you're cruising throughout the country in your RV this January. We're stocked with all of the latest and greatest RV parts and camping supplies to help you enjoy 2017 to the fullest.