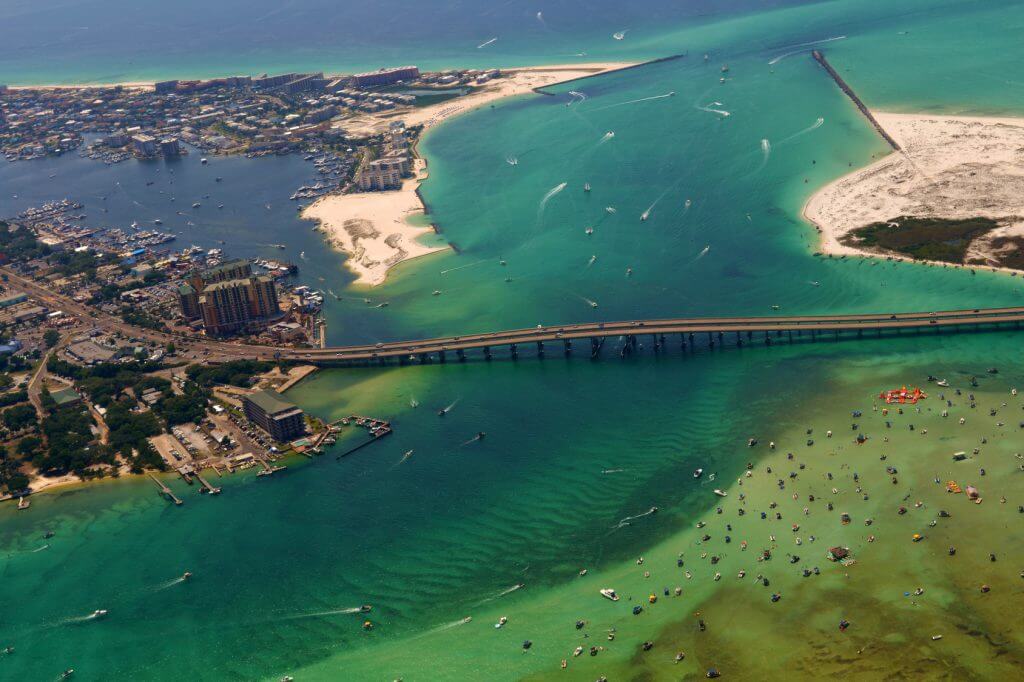 If you've decided it's time to pile into the RV and head somewhere sunny to escape what remains of winter, you ought to consider Destin, Florida. With miles of pristine beaches, blue ocean, and tons of diversions, Destin in a family-friendly destination matched by few other places. Here are some of its best attractions.
The Boardwalk
The old Destin Boardwalk is an iconic place to visit, offering covered picnic areas, volleyball nets, restaurant and shopping, and vibrant nightlife. There's plenty of parking, public restrooms, and outdoor showers for beach goers. The Boardwalk has enough variety to occupy everyone in your party for a day, so plan accordingly.
Big Kahuna's
Swimming in the ocean is fun, but sometimes you want water that's not full of salt and maybe a ride or two. Big Kahuna's got more than two rides — with over 40 water attractions and an adventure park, Big Kahuna's is perfect for a family looking to cool off.
Gulfarium
A comprehensive aquarium featuring marine life from the Gulf of Mexico and beyond, the Gulfarium will satisfy both those who love marine life and those who just love to learn something new. Featuring bottle-nose dolphins, sea lions, and mixed species shows, it's quite a spectacle. Other habitat displays include otters, sharks, turtles, penguins, and even an albino alligator.
Visit PleasureLand RV Center
Don't leave town before you stop by PleasureLand RV Center, especially if you've had your RV in storage and are dusting it off for the first trip of the season. The service center at PleasureLand RV Center can make sure that your rig is in good shape to handle any trip you're planning to take, such as to Destin, Florida. If you think it's time to retire the old RV for a new one or if you're thinking about buying your first RV ever, don't hesitate to drop by PleasureLand RV Center to find your new dream RV today.