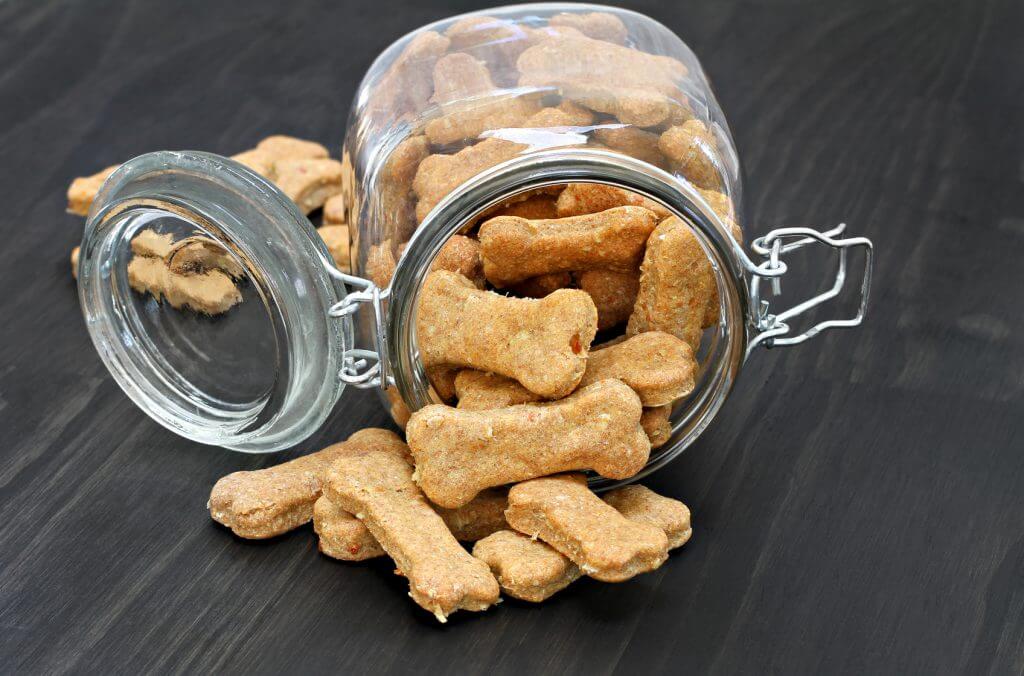 If you've got your dogs along on your travels, try doing something special for them by trying these DIY projects. Not only are they a good way to pass some time, but they can add functionality and convenience to your RV.
Make a Custom Dog Station
There's a lot of room for variety and creativity here, but the gist is this: take a board of wood and add pegs and other holders to help organize your dog's gear.
For example, you could try taking the wooden board, sanding it down and painting it, and then adding a peg to hold your dog's leash and adding a mason jar to hold dog treats. By hanging this on the wall next to your door, you can not only have all of your dog's gear in one convenient place, but you can save space elsewhere as well. Other ideas to include on your dog station are a poop bag dispenser or a small basket to hold dog grooming items. Make sure to customize your station with your dog's name!
Make Your Own Collar
By simply modifying a belt, you can make your own dog collar that will look like it came from a designer. Find an old leather belt with a pattern you like and measure around your dog's neck with it. Trim the excess material from the belt with a pair of scissors. Taper the end into a point and you're done! Attach a carabiner to the collar when you want to clip a leash onto it.
Visit PleasureLand RV Center
Stop by PleasureLand RV Center to tour a new or used RV and find one that's right for you. If you've already got an RV, schedule service with a technician at PleasureLand RV Center before you embark on your next road trip.