When traveling the states in your Pleasureland RV you want all the time you can get to enjoy what the area has to offer…but we all like to look forward to a great dinner when it is time to relax. And, sometimes we crave some good Mexican food, which is not always easy to find.
How about Crock Pot Pork Carnitas for dinner? Of course a Crock Pot is a must for any RV. Beyond that, you will need: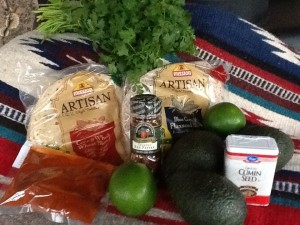 1. Pork Loin or Pork Tenderloin
2. Two gloves of garlic, chopped fine
3. Salt – about a teaspoon, or to your liking
4. Cumin – this is a key ingredient – 2-4 Tablespoons depending on the amount of meat you are cooking. (About 1 Tablespoon per lb)
5. Red Chili powder – this will add the spice and zing! Determine the amount based on how hot you prefer. You can add red chili flakes to spice it up even more.
6. Chicken broth
7. Corn tortillas (hearty wheat or brands with blue corn are great)
8. Avocados
9. Cilantro and limes – two more key ingredients!
10. Grated cheese, if you desire.
In the morning cut the meat in smaller pieces (trim away any fat) and throw ingredients 1-5 into the crock pot with 1 – 2 cups of chicken broth depending on how much meat you are preparing. Cook on low for 6-8 hours
– When ready to eat prepare the fixings:
-Shred the meat with a fork (if it is not very moist you can add more chicken broth)
-Slice Avocados and limes
-Prepare the cilantro, removing the stems
-Fill tortillas with meat (and cheese if preferred) top with avocado slices and cilantro and squeeze the lime juice over all! Great served with beans, rice and or a salad or fruit.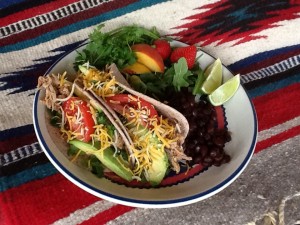 Enjoy!! And, please share your favorite recipe with Pleasureland RV! We would love to share it with all of our followers.