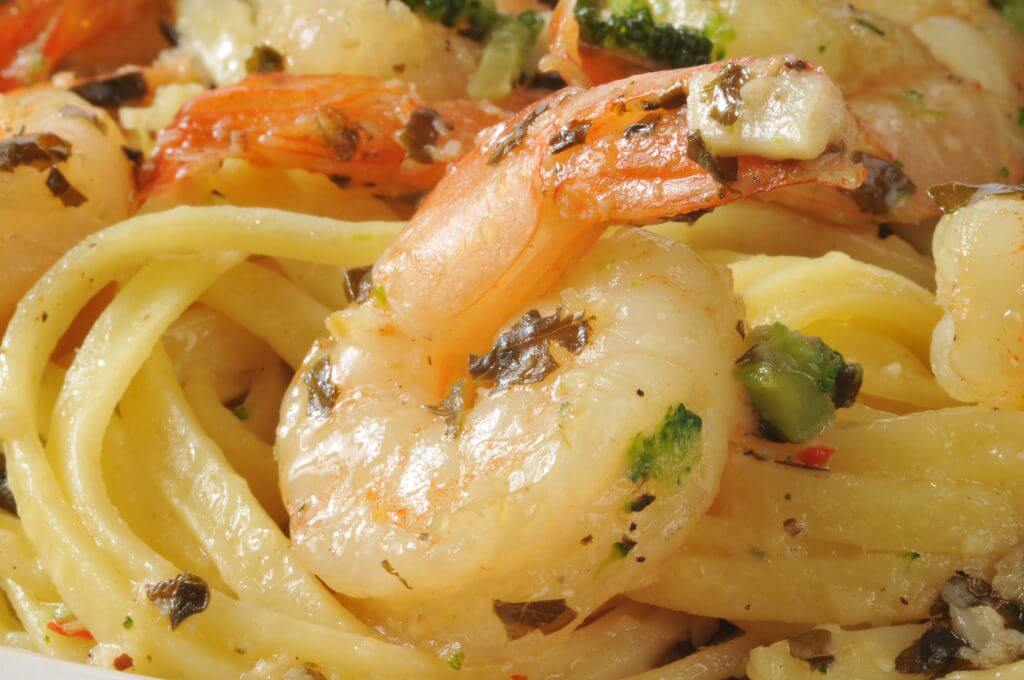 After you pick up a new RV from PleasureLand RV Center, you're ready to pack up and head out on your first trip. Part of packing includes planning meals and packing the food you want to take with you on the road – or planning where to stop to pick up special ingredients you might need if you are not bringing them with you. You can make a simple shrimp scampi even in the RV or on the grill, so don't think you have to give up your favorites just because you are in an RV!
Ingredients
2 pounds jumbo shrimp, shelled and

deveined

Salt and pepper to taste
4 tbs. Butter
½ c. dry white vermouth
½ tsp. Lemon zest
2 tbs. Fresh lemon juice
4 tsp. Fresh parsley leaves, finely chopped
Instructions:
Wash and dry the shrimp, making sure they are completely dry. Heat a large skillet over medium heat on the stove top or the grill. Season the shrimp with salt and pepper. Add the butter to the skillet.
When the butter stops foaming, increase the heat to high. Quickly add all of the shrimp to the pan at the same time. Cook them without moving them for 1 minute. Add the garlic and cook for 1 minute. Turn the shrimp over and cook for 2 minutes. Transfer the shrimp to a bowl.
Return the skillet to the heat and add the vermouth and lemon juice. Boil the mixture until it is slightly thickened. This takes about 30 seconds. Scrape up the browned bits from the bottom with a wooden spoon. Stir in the lemon zest and parsley. Pour the sauce over the shrimp. Season with salt and pepper. Toss to combine.
Serve by itself as an appetizer or serve over pasta for a main meal.
Visit PleasureLand RV Center

Stop by PleasureLand RV Center to walk through the many floor plans we have available. You'll find the perfect RV for your family, whether you prefer a motorized RV, fifth wheel, travel trailer or toy hauler. If you have an RV and are not ready for a new RV, be sure to have your RV serviced at our RV service department before you take your first trip of the season.