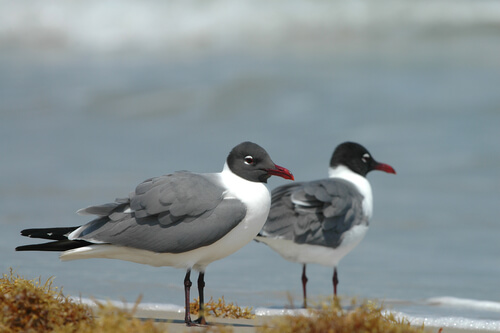 Winter is definitely here in full-force in Minnesota. If you've yet to flock south to a warmer snowbird destination, what are you waiting for? Perhaps you're stuck on where to go. If so, consider Texas. It's perhaps not the first state you think of when the word "snowbird" pops into your head (we bet that's Florida), but it's got everything you need to keep you entertained all winter long.
South Padre Island
There are numerous cities in Texas that welcome RV snowbirds. But if you are into enjoying the warm water of the Gulf Coast and bird watching (the flying sort, not the ones who drove down with you in their RVs), then South Padre Island is the one place you definitely need to stop by with the RV. It has numerous beaches and calm waters so that you can enjoy fishing and boating. There are numerous RV parks in South Padre Island, some of which are even located right near the beach.
Austin
Being a snowbird doesn't mean you have to travel to a slow-paced destination for retirees. Austin is a place where culture and the outdoors collide. Snowbirds can kayak, mountain bike, or hike in the day and turn to the city for world-renowned eateries and live music at night. Austin is a city that will make the cooler months of the year fly by with excitement. At Austin Lone Star RVResort, located just south of downtown, winter residents receive seasonal rate discounts on big-rig-friendly, full-hookup campsites.
New Braunfels
New Braunfels is a great travel destination for anyone looking to do take a short trip this April. This German town has plenty of old fashioned fun and modern activities to make this a great vacation destination for the whole family. This town is proud of its German heritage, and celebrates it everyday. If you are not as interested in Germany, there is plenty for you to do as well. It's got small town charm, warm weather, and outdoor fun in abundance.
Visit PleasureLand RV Center
Stop by PleasureLand RV Center this winter to tour a new or used motorhome or travel trailer. Find one that's perfect for your travel and vacation plans and leave the lot in your new RV today. Not on the market for a new RV? PleasureLand RV Center can help you with RV service, parts, and accessories too.