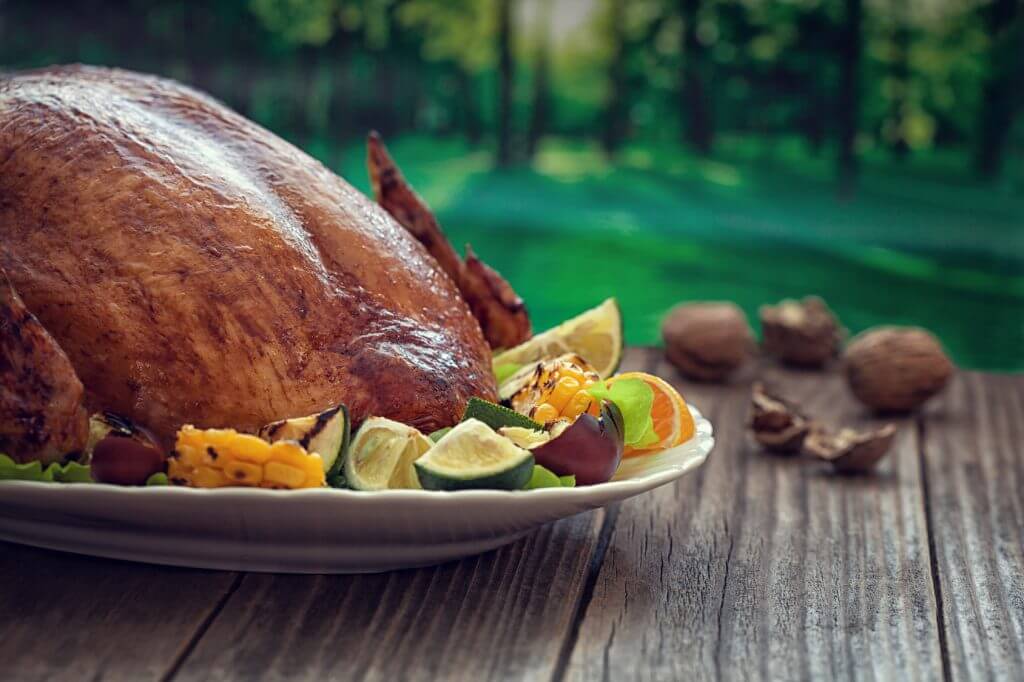 When you go RVing for the long term, it often means spending holidays on the road. Even if you are on the road, you can still have a traditional Thanksgiving Dinner with all of the "fixins." Because of space limitations, you'll just have to plan it a bit different.
Stop by PleasureLand RV Center to pick up any accessories you may need to help you with cooking Thanksgiving Day dinner on the road.
Make Things the Day Before
If you are using fresh vegetables, parboil them the day before, then keep them in the fridge or a cooler until you can heat them up for the meal. Parboiling the veggies means that you don't have to use valuable stove space on the day of the Thanksgiving meal – you can just pop them in the microwave to heat them up.
Make the mashed potatoes the day before. Again, all you have to do is heat them up on the stove or in the microwave. You can even boil the potatoes and mash them without any milk or butter, then when you heat them up for the meal, add the fresh milk, butter and seasonings.
If you were cooking Thanksgiving dinner at home, you would most likely make the desserts the day before. You can do this, too – that way you have the oven for the turkey. If your RV doesn't have an oven or a convection microwave, you can still "bake" pies and turkey on the grill. Simply set the grill to the proper temperature using only one or two burners. Set what you are baking on the side with the unlit burners. Skillet cornbread comes out great when done in this manner.
Thanksgiving Day
About 15 minutes before the turkey is done, you can start heating things up that you made the day before. Since the turkey should sit at least 10 to 15 minutes before you carve it, you should have plenty of time – and things will be hot.
Making Turkey without an Oven
If your RV doesn't have an oven or a convection oven, you have a few choices. If you have a turkey fryer, fry the turkey. If not, but a whole turkey will fit under the grill hood, make sure you have plenty of propane. Set the grill at the appropriate temperature and place the turkey on the unlit side of the grill.
The third option is to cook turkey breasts. You can fry them, boil them or even cook them on the grill.
Visit PleasureLand RV Center
Stop by PleasureLand RV Center for any needed accessories for the kitchen and other areas inside or outside of the RV.