When you get that much-needed break from school and work every spring, you want to spend it wisely. Fortunately, there are tons of unbelievable spring break destinations right here in the United States that you can visit in the comfort of your RV. So forget about pricey plane tickets and hotel stays, and visit some of these awesome destinations right here in the U.S.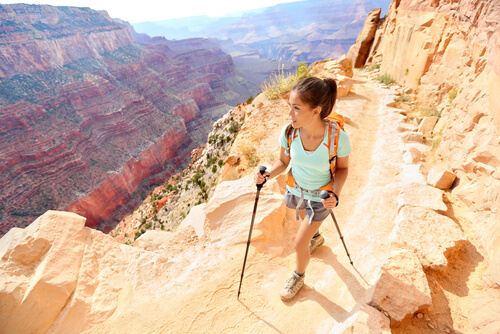 Grand Canyon National Park, Arizona
Escape the freezing temperatures of Minnesota and see our country's 15th oldest national park. Grand Canyon National Park is a must-visit spring break destination for any RV enthusiasts, and with easy access to cities like Flagstaff and Williams, you can also enjoy other activities like adventure tours, golfing, nightlife and luxurious accommodations. If you don't want to camp at the Grand Canyon, opt for the Flagstaff KOA or the J and H RV Park to be closer to the action of Flagstaff.
Key Largo, Florida
The RV lifestyle is celebrated in the Florida Keys, where relaxing and having fun is the goal of every day. See breathtaking landscapes, venture out on paddleboards, go fishing, take scuba lessons, or just relax in a hammock at your campsite in gorgeous Key Largo. Stay at the Key Largo Kampground and Marina and enjoy easy access to the Atlantic Ocean as well as all of the tropical outdoor activities the Keys have to offer.
Galveston, Texas
If you're looking for a beach destination this spring, but don't want to travel all the way to Florida, you can escape the winter weather on the gorgeous Gulf of Mexico. Stay at the Jamaica Beach RV Park — Galveston's newest RV park — and spend your days swimming in the ocean, lounging by the pool, or exploring the beach town's countless attractions.
Start Your Spring Break at PleasureLand
Make this spring break the best one ever by shopping for a new or used RV from PleasureLand RV Centerbefore you go. Our qualified staff members can help you find the upgraded RV of your dreams for a price you won't believe. Stop in and see us or log online to view our extensive selection of affordable and luxurious RVs for sale.