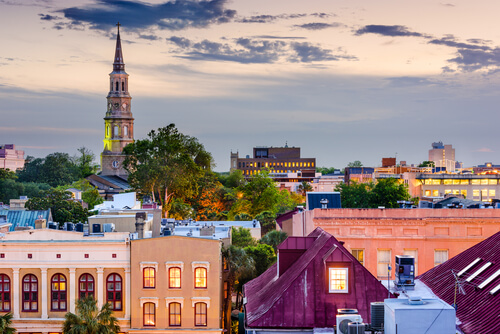 As snowstorms blast the Midwest, many RV travelers are trading frigid temperatures for cozy winters, palm trees and sugar sand beaches. These three snowbird destinations, ranging from the mild winters of Arizona to the summer-like temperatures of the Florida Keys, are some of the best places to make the most of this year's coldest months.
Phoenix, Arizona
Phoenix is popular with snowbirds who like to stay active in the winter months. RV parks are affordable, the city's surrounding scenery is breathtaking and the area is littered with hiking trails, golf courses, museums, gardens, shops, world-class restaurants and so much more. Phoenix's abundant sunshine and mild winter temperatures create the perfect atmosphere for outdoor exploration.
Key Largo, Florida
When you're seeking a tropical winter destination without the outrageous travel expenses, Key Largo is the place to plant yourself. It's the northernmost of Florida's keys, which means you spend less time on the road, but still enjoy the area's crystal clear waters, world-class diving and snorkeling, scenic mangrove trails and so much more. Key Largo is also home to several campgrounds, including the Key Largo Kampground and Marina, which welcomes RV campers for the full winter season.
Charleston, South Carolina
Charleston is a historic city that offers a little bit of something for everyone. World-renowned restaurants and countless shops dot the city's happening downtown streets, and some of South Carolina's best beaches sit just minutes away. The area is littered with famous golf courses, waterways and historic areas to explore. A variety of RV parks and campgrounds close to the city center and beaches make the southern city of Charleston a must-visit snowbird destination.
Stock Up on Snowbird Supplies at PleasureLand RV Center
Don't forget to stop by one of the PleasureLand RV Centers throughout Minnesota before you hit the road for your snowbird getaway. We're fully stocked with all of the latest RV models, camping supplies and parts to help you make the most of your winter.