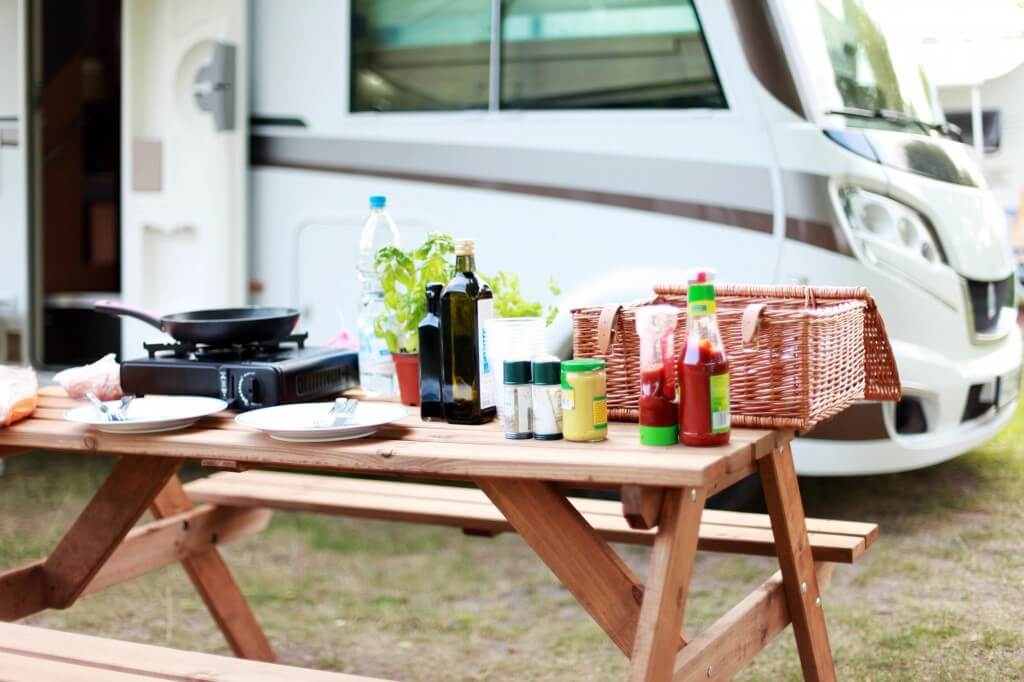 It's National Picnic Month, and that means, well, picnics, all month long. If you've ever driven off of the lot of an RV dealership, then National Picnic Month is just another name for "August," and "September," and "October" and about nine other months, for that matter.
In any event, when National Picnic Month rolls around, we may as well take the time to honor that the rest of the country is having fun doing the same thing that we do all year round. Here are a few ideas for ways to celebrate the event:
Picnic at the Grand Canyon
You really can't ask for greater scenery for your picnic, and you can't ask for a more American setting, either. There are guided tours at the Grand Canyon that offer lunch as part of the deal, but you might prefer to simply park as near to the edge as you can with some home-made subs and potato salad.
Try a Five Star Picnic
We've all had our share of ribs and corn on the cob and beer at a picnic, so why not step it up a notch for Picnic Month and mix some five star gourmet ingredients into the mix? Try short ribs marinated in Cognac, or your own favorite liquor, and sandwiches with fancy bleu cheese and Boar's Head turkey. Finish it off with a bottle of chardonnay or a good microbrew and you can transform a normal picnic into the sort of picnic a food snob would go nuts for.
Chicken Crusted in Everything
Fried chicken is one of the staples of a good picnic, especially in Minnesota, so keep things lively by trying out a variety of crusts. Try rolling your chicken in breadcrumbs, crushed corn flakes, potato chips, corn chips, pork rinds, Rice Krispies, whole wheat crackers, crushed peanuts, sliced almonds, and everything else you can think of.
The truth is that, for anyone who's been shopping at PleasureLand RV, picnics aren't just a fun thing to do for lunch, picnics are a lifestyle. All the same, why not take National Picnic Month as an opportunity to experiment a little with the grand tradition?
Ready to start touring the country and having a picnic for every meal? Come check out our inventory today!