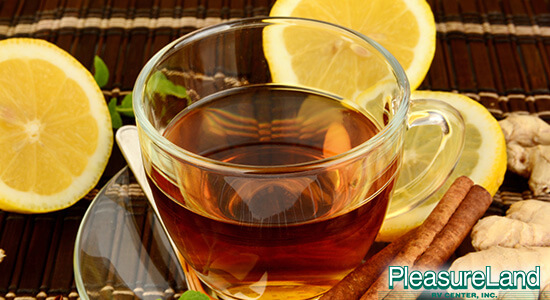 Sun tea is a classic summer drink with a recipe that is often passed down through generations of tea lovers. One of the best parts about making sun tea, is that this delicious, refreshing drink is easy and fun to make. Brew some sun tea on the road this spring with this simple but classic recipe.
What you'll need:
1 large pitcher
Ratio 1 gram tea to 2 ounces water (a tea bag is 2.5 grams)
Sun exposure
Granulated sugar (as needed)
Water (as needed)
Lemon slices (if desired)
Brewing instructions:
Make sure the jar or pitcher you use is sterilized and clear.
Pour in room-temperature water, then add your tea bags or loose tea. The higher-quality tea you use, the better your sun tea will taste.
Cover the container loosely to keep dust and debris out, but don't tighten it so much that pressure builds inside the container.
Place the container in an area that receives abundant sunshine, such as a deck or windowsill.
Make your simple syrup by combining equal parts water and granulated sugar in a large saucepan on low heat. Stir until the sugar has dissolved entirely.
Let the syrup cool and pour it into a bottle. Refrigerate.
Wait several hours until the tea has steeped and its color is dark brown. Don't leave the tea in the sun for more than 5 hours, but allow it to steep to your liking. Remove the tea bags, discard them and refrigerate the tea.
Serve the tea over ice and sweeten it with your simple syrup. Add lemon slices as desired.
Preparing home-cooked meals and delicious drinks in your RV is easier than ever with so many luxurious RVs on the market. And best of all, those luxurious RVs can now be purchased for unbelievably affordable prices here at the PleasureLand RV Centers throughout Minnesota. Stop in and see us to browse our huge selection of RVs on clearance this spring.