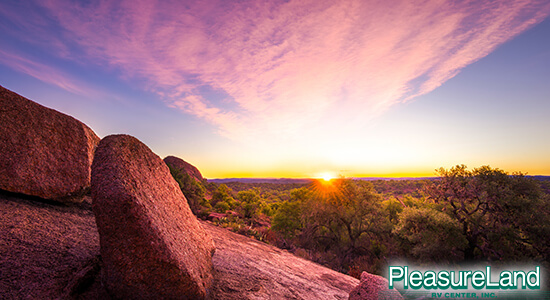 Our state and national parks are some of our country's greatest features. In fact, each state is filled with so many awesome places to escape that it can be difficult to choose which one to visit. The following three state parks are a few of the best in the entire country; however, we suggest you get out there, visit as many as possible and create an opinion all your own.
Julia Pfeiffer Burns State Park — California
Big Sur is known as California's most scenic piece of coastline, but renting a hotel or vacation home in the area costs a pretty penny. Instead, it's best to reserve a campsite at Julia Pfeiffer Burns State Park, which features two campgrounds for hike-in only camping. If you'd rather not hike-in, the state park remains an ideal place to take a break from your travels, hike and snap photos of Big Sur without backing up traffic and gawking from your vehicle's windows.
Fort Yargo State Park — Georgia
Georgia doesn't get enough credit for its stunning waterways, beaches and other natural wonders. You don't even have to travel to the state's coast to enjoy it's stunning natural beauty. Fort Yargo State Park is located between Athens and Atlanta in Winder, Ga. The park features a 260-acre lake that's ideal for paddling, fishing and boating. It's also home to countless hiking trails, numerous campsites, bike trails, tennis courts, playgrounds, a disc golf course and more.
Itasca State Park — Minnesota
You don't have to travel across the country to visit one of the nation's top state parks. You only have to travel to Park Rapids, home of Minnesota's Itasca State Park. This Northern Minnesota park is the oldest in the state and is best known for its more than 100 lakes. The park is open year-round for camping, cross-country skiing, fishing, hiking and exploring.
Be sure to pay us a visit at the PleasureLand RV Centers throughout Minnesota when you're traveling across the state and the country in your RV this spring.