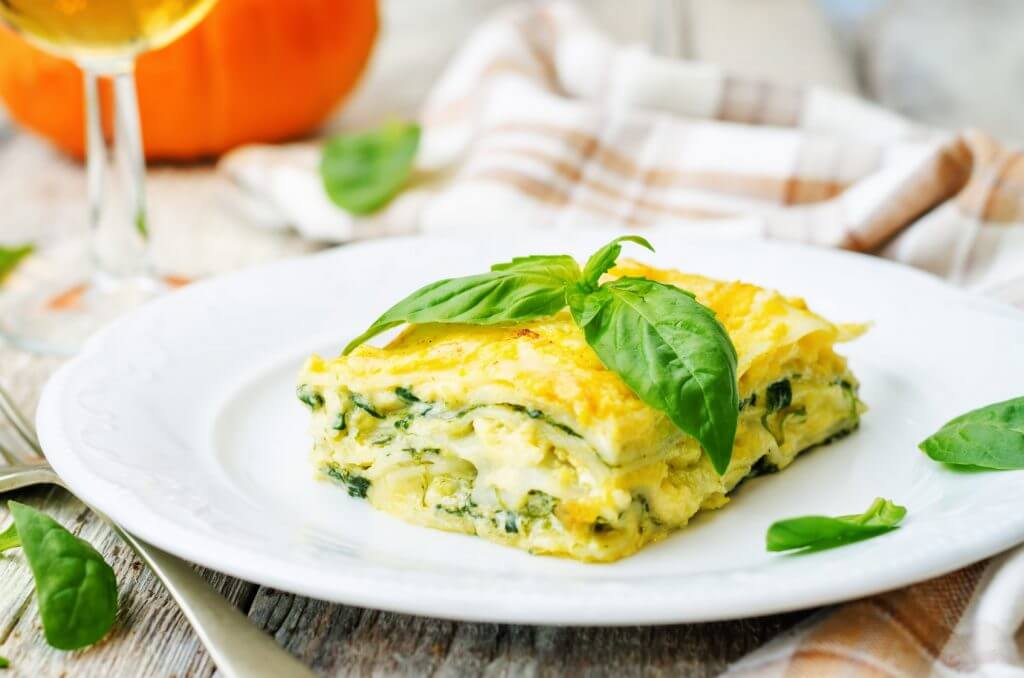 Try this delicious vegetarian lasagna in your RV!
Ingredients
1 lb lasagna noodles
1 jar marinara sauce
12 oz baby spinah
3 cups chopped kale
20 oz sliced baby bella mushrooms
1/3 cup cooking sherry
15 oz ricotta
1 cup chopped basil
1 Tbsp fresh thyme
1/4 cup milk
1/2 tsp crushed red pepper
2 cups shredded Fontina cheese
1/2 cup shredded Pecorino Romano cheese
Directions
Prep the layers first.
Preheat the oven to 325 degrees F. Cook the noodles according to their directions. Drain and rinse with cold water and set aside.
Bring a large pot of water to a boil and place the kale in a steamer basket and lower into the boiling water. Boil until wilted but slightly crunchy (approx. 1 minute). Remove and drain in colander. Set aside.
Place spinach into steamer next and lower into water. Boil until wilted (approx. 30 seconds). Remove and drain in colander. Set aside.
Once the greens cool, squeeze out remaining moisture.
Place the mushrooms in a large skillet over medium-high heat. Cook, stirring occasionally until juices release and evaporate. Add cooking sherry, toss, and let cook until the sherry is almost evaporated. Remove from heat.
Mix the ricotta, basil, thyme, crushed red pepper, and milk in a medium bowl.
Now make the lasagna.
Oil a 9×13 baking dish. Line the bottom with a single layer of lasagna noodles going in the short direction. Use the back of a spoon to spread about a third of the ricotta mixture across them. Top with about a quarter of marinara, using the spoon for this as well.
Top this with about a third of the kale, spinach, and mushrooms, evenly.
Add another layer of noodles the opposite direction and repeat the layering process. Then do it all again once more for 3 layers total.
Top the final layer with remaining lasagna and marinara and add Fontina and Pecorino Romano cheeses on top.
Cover this all tightly with foil and bake for 40 minutes. Uncover and turn on broiler for 10 minutes until the top is golden brown and bubbly.
Cut and serve immediately!
Visit PleasureLand RV Center
Stop by PleasureLand RV Center to view our inventory of new and used RVs, including ones with great kitchen setups, ideal for making this vegetarian lasagna or any other recipe you fancy trying. PleasureLand RV Center is your spot in Minnesota for RV sales, service, parts, and accessories.