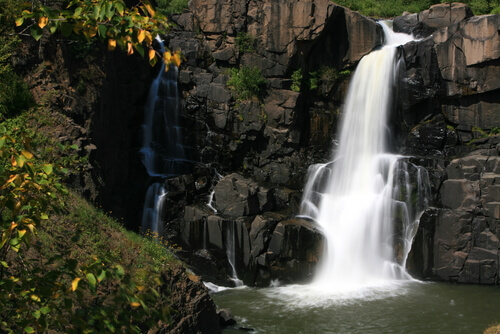 Minnesota is one of the country's best states for outdoor fun. With scores of campgrounds, state parks, and wildlife preserves, there's always a new area to explore. Take Alexander Ramsey State Park, for example. Located at 99 Oak St. in Redwood Falls, MN, Alexander Ramsey State Park is the largest municipal park in the state.
The park covers over 200 acres and is home to a number of species. Termed as the "Little Yellowstone of Minnesota," the park is enhanced by 1930's Civilian Conservation Corps shelters and bridges and picturesque Ramsey Falls. The park serves as a focal point for community events, festivals and summer activities and features campground facilities, shelter houses, four miles of paved hiking trails, a DNR trout stream, scenic overlooks, and a zoo.
RVers will find a number of RV sites to use, making for a comfortable spot to set up camp and stay for a few nights while exploring the area. The park occupies land along the Redwood River, which adds to the area's charm.
Visit PleasureLand RV Center
Before you head out on any road trip this spring, it's important to get your RV checked over by a technician to help prevent any mechanical mishaps. Stop by PleasureLand RV Center to schedule some service or to tour some new motorhomes.