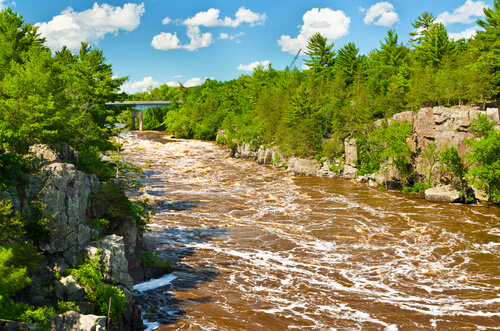 Situated along the beautiful St. Croix River in Minnesota, Interstate State Park is one of the better state parks in the state. The park as tons of activities and plenty of interesting features to explore.
You can climb the cliffs of the St. Croix River Dalles, canoe the flat-water, kayak on the rapids, or just relax on an excursion boat. The geology of the park is fascinating; at least 10 different lava flows are exposed around the park, as well as two distinct glacial deposits, traces of old streams, and plenty of valleys and faults. The lava flows are the result of earthquakes from 1.1 billion years ago that opened rifts in the ground and allowed magma to release. The park was hit by advancing and receding ancient seas up until 70 million years ago, which deposited plenty of fossils along the cliffs.
The park is a great place to hike and explore during the summer since the terrain is varied and provides plenty of surprises. As you hike you can view wildlife that are endemic to the region, such as white-tailed deer, skunks, raccoons, squirrels, and various birds. The park has an abundant population of owls, which you can hear if it's quiet near evening.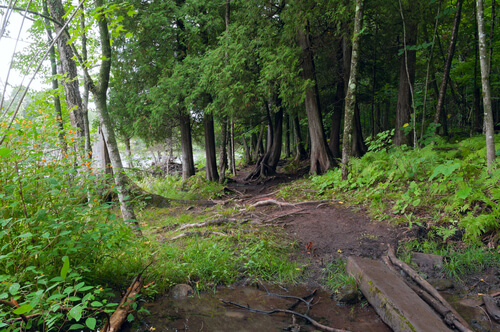 Visit PleasureLand RV Center
Stop by PleasureLand RV Center this summer before you hit the road for Interstate State Park or any other destination in Minnesota or beyond. Whether you need to shop for a new motorhome to take you to all of your favorite summer vacation spots or have an RV already and need it to be checked out before you embark, PleasureLand RV Center can help.