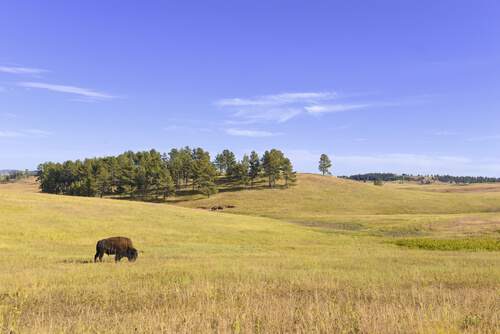 If you want your next RV outing to be extra special, you've got to head towards one of America's renowned national parks. While there are plenty to choose from, might we suggest Wind Cave National Park? It's not as well known as some parks, but that's not indicative of its quality at all. It's the perfect spot for some early fall RV camping.
Wind Cave National Park is a United States national park 10 miles north of the town of Hot Springs in western South Dakota. Established in 1903 by President Theodore Roosevelt, it was the seventh U.S. National Park and the first cave to be designated a national park anywhere in the world. The cave is notable for its displays of the calcite formation known as boxwork. Approximately 95 percent of the world's discovered boxwork formations are found in Wind Cave. Wind Cave is also known for its frostwork. The cave is also considered a three-dimensional maze cave, recognized as the densest (greatest passage volume per cubic mile) cave system in the world. The cave is currently the sixth-longest in the world with 140.47 miles of explored cave passageways. Above ground, the park includes the largest remaining natural mixed-grass prairie in the United States.
The park got its name from the cave systems, which are said to "breathe," that is, air continually moves into or out of a cave, equalizing the atmospheric pressure of the cave and the outside air. A large cave (such as Wind Cave) with only a few small openings will "breathe" more obviously than a small cave with many large openings.
Visit PleasureLand RV Center
Stop by PleasureLand RV Center today before you hit the road to any destination, such as Wind Cave National Park. Tour a motorhome or travel trailer and find the one that's perfect for you or schedule some maintenance service with our PleasureLand RV Center technicians.