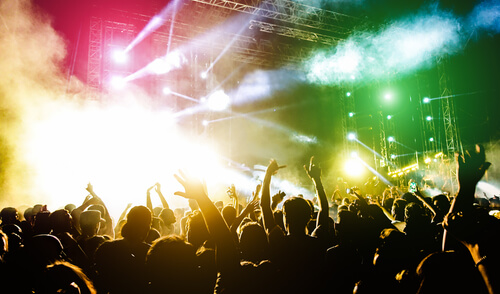 Rock Fest XVII is set for July 13, 14, and 15 in Cadott, Wisonsin, and if you're a rock lover it's one music festival that you're not going to want to miss.
The lineup is phenomenal this year with dozens of bands and artists taking to the stage over the festival's 3 days.
July 13 has acts such as Slayer, Volbeat, Lamb of God, Anthrax, Insane Clown Posse, Mushroomhead, Gemini Syndrome, Failure Anthem, Badflower, Rachel Lorin, Sin 7, Awaken the Shadow, Valora, The Nearly Deads, The Zealots, Hand of the Tribe, The 9th Planet Out, Kissin Time, Cowboys from Hell, Antistar, Anthem, and Probable Cause.
July 14 has artists like Avenged Sevenfold, Korn, Stone Sour, Clutch, Cinderella's Tom Keifer, Lita Ford, Avatar, Texas Hippie Coalition, Lacey Storm, One Less Reason, Scattered Hamlet, Nuisance, Valora, The Nearly Deads, Emergent, Emperors and Elephants, Motley 2, Rock N Roll, Via, Oblivious Signal, Scarlet Canary, and Stare Across.
Finally, July 15 has Rob Zombie, Shinedown, Megadeth, Sevendust, Hellyeah, Lit, Thousand Foot Krutch, Vimic, Devour the Day, City of the Weak, Shallow Side, Veilside, Ignescent, Matrekis, The Crown Jewels, Who's Who, Fall II Rise, Wrecked, 7's Catacomb, and My Memory Remains.
Campgrounds are available if you want to attend in your RV, which is definitely a major convenience at any music festival.
Visit PleasureLand RV Center
Before you hit the road for any destination this summer, such as Rock Fest XVII, in your RV, be sure to stop by PleasureLand RV Center to make sure that your RV is in good shape for travel. If you don't have an RV or you do but it's time to upgrade, stop by PleasureLand RV Center to tour a new or used motorhome or travel trailer.