Having kids doesn't mean that you have to give up the RV lifestyle, and being an RVer doesn't mean that you can't adopt that dog that you've been longing for. There are some considerations to keep in mind when you have kids and dogs on the road, but by and large, pets and children can love the open road as deeply as you do.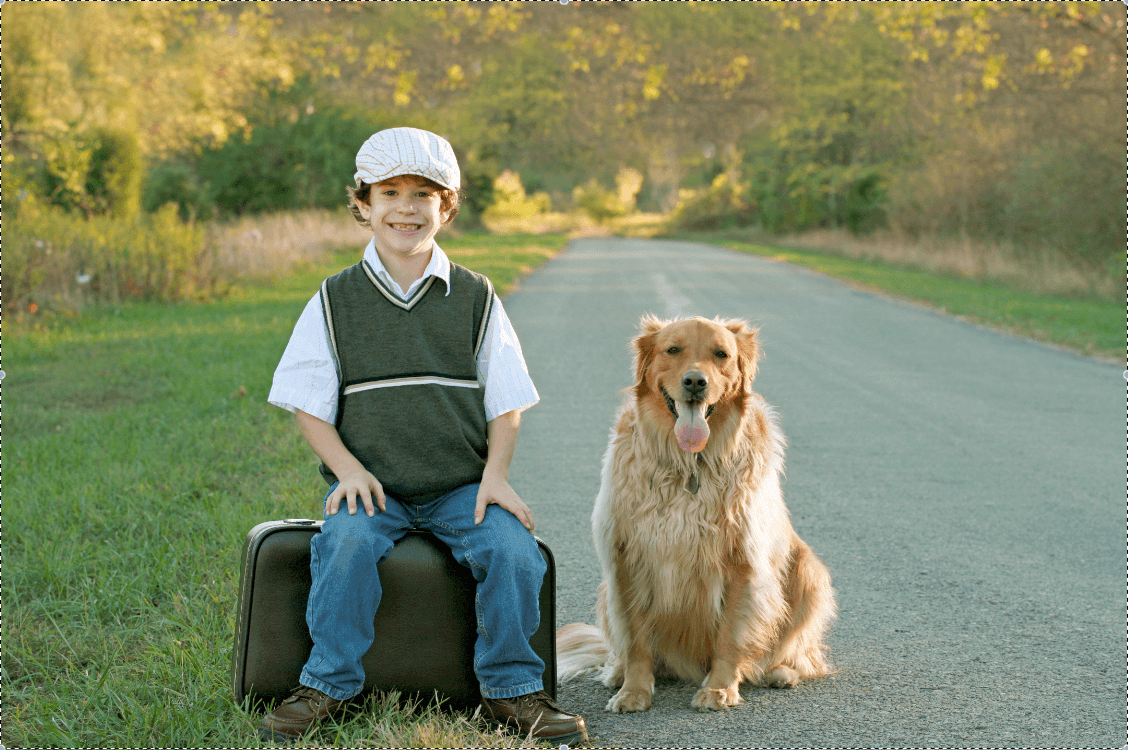 Caring for Children on the Road
Children do tend to thrive on stability, having the same friends for more than a few days at a time, so you don't find a lot of full-time RVers on the road, but it's hard to find a child who doesn't enjoy heading to a new campground every month, spending every summer exploring lakes, rivers and roadside attractions.
Scheduling a few big trips a year with a few weekends out here and there is generally going to be your best bet at providing both stability and adventure in your child's life. Summer, Winter and Spring break are all a great opportunity to spend a week in the mountains or traversing Old Route 66.
Caring for Pets on the Road
It might not be a bad idea to look for a smaller pet. Even if you have a large RV, it's tough on a big dog to always be cooped up inside of the vehicle. As much as they'll love exploring hiking trails with you, the time spent in between stops can be very stressful for a larger animal.
If your pet has special dietary concerns, then make sure to stock up before you take off for a trip. Don't assume that every small town in the country has what you need to feed your four legged friend.
The open road calls to us all at some point or other, whether you're an adult, a child, a dog or a cat. The freedom and thrill of waking up in a new town every morning, of exploring your home country has universal appeal. As long as your pet or child has all of their needs taken care of, then there's no reason not to take them out on the road with you.