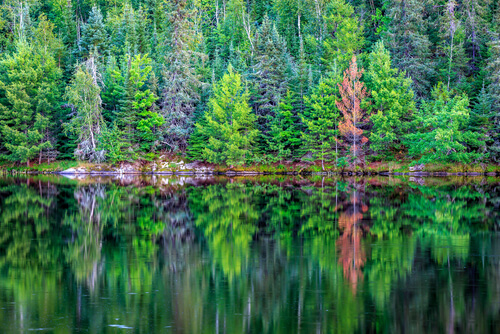 Not all state and national parks are closed in winter. Voyageurs National Park, near International Falls, offers just as many exciting winter activities as summer ones. The park is transformed into a winter wonderland in the coldest months of the year, providing world-class snowmobiling, cross-country skiing and countless other winter activities. Don't save all of your adventures for summer, because Voyageurs National Park is the place to be when snow falls.
Park Details
Voyageurs National Park is open in all seasons; however, the Rainy Lake Visitor Center is closed on Mondays and Tuesdays from Jan. 9 to May 21. The Kabetogama Lake Visitor Center and Ash River Visitor Center are closed from late September through late May.
There are no fees to enter Voyageurs National Park. Although, the campground does require campers to register and pay an amenity fee. Pets are allowed in many areas of the park, including the Frontcountry campsites. They are not allowed in the Backcountry campsites on the Kabetogama Peninsula. Pets must be under control and on a 6-foot leash at all times.
Things to Do
There's no shortage of things to do at Voyageurs National Park in winter. Visitors who don't mind the colder temperatures will be wowed by the quality winter trails that are ideal for cross-country skiing and snowshoeing. Snowmobilers will also find the park an uncrowded and stunning place to ride. The park offers a report on the snowmobile trails and ice roads, so you can check the conditions before you go. Ice fishing and ice road driving are also popular activities for winter fun.
Stop and See Us
Looking for the ideal RV or ice house for the winter of 2017/18? PleasureLand RV Centers, located throughout Minnesota, are loaded with all of the latest and greatest ice houses and four-season RVs. Stop in and see us in St. Cloud, Ramsey, Brainerd or Long Prairie to view our selection of new and used RVs today.