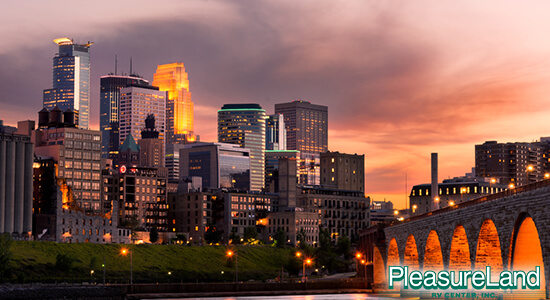 Minnesota is a state filled with so many natural wonders, city sights and exciting things to do, you'll never get bored exploring the land we call home. These three things to do in the "Land of 10,000 Lakes" are ones you don't want to miss, whether you're a Minnesota local or an RV traveler passing through.
Catch a Game at Target Field
There's nothing more American that watching a good old-fashioned baseball game, and Target Field in Minneapolis is one of the best places to see one. You don't have to be a Twins fan to enjoy the field's atmosphere, complete with vendors in the stands, memorabilia shops, delicious eats and unbeatable views of the field and downtown Minneapolis. The season runs from early April to late September, so there's plenty of time to catch a game in the state's warmer months.
Take the North Shore Scenic Drive
Minnesota's North Shore Scenic Drive is one of the best places to get out and explore some of the state's many natural wonders. The drive stretches from Canal Park in Duluth to Grand Portage along the shoreline of the world's largest freshwater lake. You'll pass massive cliffs, gorgeous beaches, breathtaking forests, waterfalls and countless places to park your car, put on your hiking shoes and start exploring.
The quaint communities along the shore are also ideal places to shop, dine and even stay the night.
Explore the Minneapolis Institute of Arts
The Minneapolis Institute of Arts is one of the best places in the country to spend a rainy day. Spend hours enjoying the exhibitions, browsing the awe-inspiring collections (ranging from Arts of Africa and the Americas to Contemporary Art) and taking part in tons of family-friendly activities. The Minneapolis Institute of Arts isn't your typical, stuffy art museum; it's a place for kids and parents can learn and have hands-on art experiences together.
When you're cruising throughout Minnesota this summer and fall, don't forget to stop and see us at the PleasureLand RV Center for all of your RV needs.