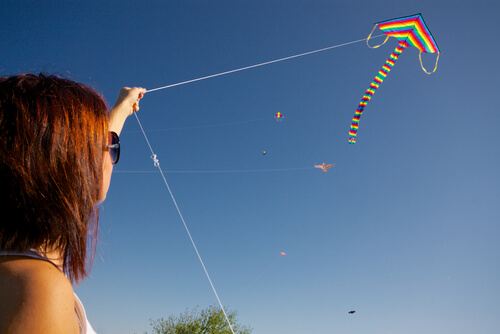 If you love flying kites and have got one in your RV with you, you ought to check out the Lake Harriet Winter Kite Festival, which is held on Lake Harriet in Minneapolis, Minnesota, each year. Even if you don't own a kite, you shouldn't have an issue finding one in Minneapolis. There are also kite sellers at the festival.
The festival is taking place on January 27, 2018, this year and it looks to be bigger and better than ever.
It starts at noon and runs until 4pm and is free of charge. It's simple and easy to participate: just don your winter gear to stay warm and head out onto the icy lake to let your kite fly along with everyone else. The wind over the lake makes for an ideal kite flying environment.
Members of the Minnesota Kite Society will be out as well to demonstrate their skills and tricks with kites of all shapes and sizes, so keep your eyes out for them when you're out there.
Besides kite flying, there are also horse-drawn carriage rides, ice fishing, and roasted marshmallows. There are also some food vendors around if you want a bite to eat or a warm drink.
Overall, the festival makes for a great way to get out of your RV for an afternoon of fun. You can spend the evening and next day enjoying Minneapolis before you head out for your next destination.
Visit PleasureLand RV Center
Before you hit the roads this winter, bring your RV by PleasureLand RV Center in Minnesota to ensure it's in top shape for the winter roads. And if you're in the market for a new or used RV, stop in or log online to browse our huge selection of top-quality RVs in stock.