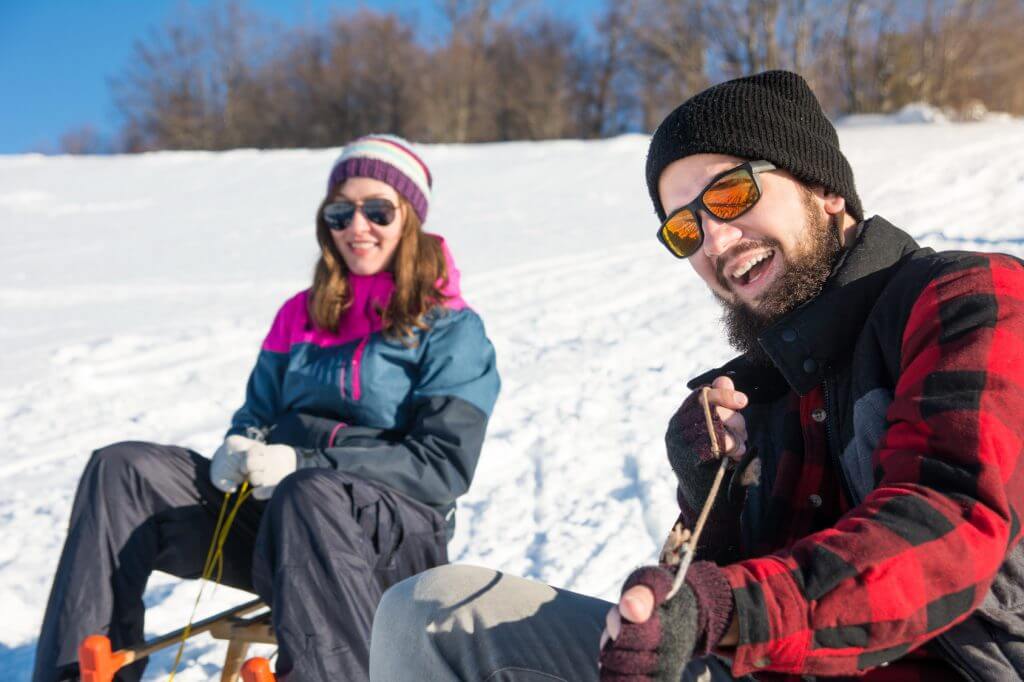 While some might consider it "kid's stuff," you're never too old to go sledding or snow tubing. Of course, any kids you have in tow will also appreciate it. And if you live or are traveling through Minnesota, you're in luck — Minnesota has got some of the best downhill sledding and snow tubing locations in the country with its hilly terrain and consistent snow coverage.
If you're an RVer, one of the best parts about sledding is that it requires minimal equipment, which is nice if you've got limited space.
Region by region, some of the best sledding and snow tubing opportunities in Minnesota can be found at the following places.
Minneapolis/St. Paul Area
Theodore Wirth Regional Park – Minneapolis
Green Acres Recreation – Lake Elmo
Brookside Park – Bloomington
Northeast
Pine Valley Tubing Hill – Cloquet
Newton's Sliding Hill – Grand Rapids
Sphunge Island Sledding Hill – Kabetogama
Central
Primetime Restaurant and Music Loung – Pequot Lakes
Glendalough State Park – Battle Lake
Robbins Island Park – Willmar
Southern
Upper Sioux Agency State Park – Granite Falls
Judd Park Sledding Hill – Rochester
Frontenac State Park – Frontenac
Northwest
J.A. Hughes Elementary School – Red Lake Falls
Bemis Hill – Warroad
Coviseir Park – Detroit Lakes
Have fun, but play safe.
Sledding is generally safe, but to be fair you are sliding down a slipper slope at some fast speeds, so a little precaution can go a long way to prevent injury.
Children should sled only under adult supervision. If the child isn't confident with their sledding abilities, an adult should accompany them on the sled.
Wear a helmet (such as a bike helmet) to help reduce the risk of head injury.
Avoid hills that have obstructions (trees, water, roads, fences, stones, etc.). The clearer the hill, the safer the sport.
Make sure that there's a large and clear flat area at the bottom to safely glide to a halt.
Visit PleasureLand RV Center
Stop by PleasureLand RV Center to tour a motorhome or travel trailer and find an RV that's right for you and your family. Stay out longer on your sledding adventures by traveling in an RV. With the warmth of an RV at the bottom of the hill, you can stay out as long as you want and not have to worry about a trek back to the car or home.