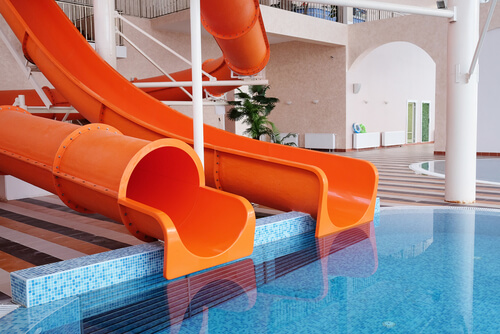 Winter doesn't have to end your RVing for the year, especially if you find yourself in Minnesota. Minnesota offers RVers plenty of things to do until the spring thaw, so don't stop exploring yet!
Escape the Cold at a Water Park
You read that right: Minnesota, in a bid to extend its swimming season, has many indoor water parks scattered across the state. Some of these are deluxe resorts that offer something for all ages.
Check out Edgewater Hotel and Waterpark in Duluth, Arrowwood Lodge in Baxter, or even the water park right next to the Mall of America.
Learn Something New at a Museum
Get inside and out of the cold and learn something new while you do it. Minnesota is home to many extensive museums covering many different subjects. Some of the best include the Science Museum of Minnesota, the Minnesota History Center, and the Minnesota Marine Art Museum.
Explore a Nature Center
Okay, this one isn't indoors, but Minnesota's natural places are mostly open year round, and the winter sights are just as wonderful as any other time of year. Minnesota is renowned for owl watching, and two of the best places to see them are at Agassiz Audubon Center and the International Owl Center.
Nature center trails are threaded through with numerous trails and make great places for recreational sports, like cross-country skiing, snowmobiling, and snowshoeing.
Visit PleasureLand RV Center
Before you head off to enjoy the winter in Minnesota, drop in at your RV adventure headquarters at PleasureLand RV Center in St Cloud, Brainerd, or Ramsey. PleasureLand RV Center can help get you into the RV of your dreams, keep your RV running smoothly (even through the cold of winter), and get you outfitted with quality accessories to make your RV living easier and more convenient.