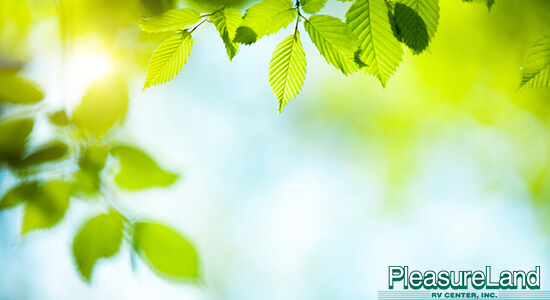 The snow is melting, the weather is warming up and everyone is getting out in St. Cloud this spring. Whether you're seeking nightlife, outdoor festivals, family-fun or a little of each, there's something for everyone going on in the St. Cloud area this April and May. Fire up your RV and cruise throughout the city to these awesome spring events.
The Magic Moments Gala 2016
Head to the St. Cloud River's Edge Convention Center to support the Big Brothers and Big Sisters of Central Minnesota. This event, which will be held on April 10, is the program's biggest annual fundraiser. Attendees will enjoy a wine and beer tasting, hors d'oeuvres, a gourmet meal, live auction, a coffee bar, desserts, and personal stories from program participants. Give back to the St. Cloud community by supporting its children at this fun and inspiring event.
Celebrations by the St. Cloud State University Music Department
Bring music to your ears at the St. Cloud State University Music Department's Scholarship Fundraiser Gala. The event will honor the outstanding accomplishments of the department's students and faculty and will honor a number of donors and alumni. Plenty of musical performances by the department's most famed members are on schedule for the event as well. The gala will take place on April 16, at the Ritsche Auditorium at SCSU.
Mai Bock Festival '16
You won't want to miss the annual Mai Bock Festival on May 21, this year. This fun-filled annual event will be held in Beaver Island Brewing's back parking lot and will feature German beers, food, games and live music performed by the Spalt Municipal Band from Germany. Celebrate German fun for just a $10 early entrance fee (it's $15 at the door) to kick off summer with a bang.
Don't forget to stop and see us at the PleasureLand RV Center location in St. Cloud to find all of the latest and greatest RVs, camping supplies and accessories for your spring travels.